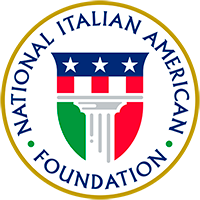 About

Join

Events

Programs

Culture

Support

Media Advisory: Invisible Chains: Breaking the Ties of Trafficking in Humans

FOR IMMEDIATE RELEASE

Contact:   Elissa Ruffino (NIAF) 202/939-3106 or elissa@niaf.org

---

CONFERENCE: Invisible Chains:
Breaking the Ties of Trafficking in Humans

SPONSORS: St. Thomas University of Law
WCBS 4- WFOR Television
The National Italian American Foundation (NIAF)
The Miami Herald
Gunster Yoakley

WHEN: Friday, November 12, 2004
10 AM – 4 PM followed by reception

WHERE: St. Thomas University School of Law
16401 NW 37th Avenue
Miami Gardens, Florida 33054

"Invisible Chains: Breaking the Ties of Trafficking in Humans," a first of its kind international conference that will take aim at exposing the trafficking of humans and finding help for the men, women and children caught in the grip of modern day slavery. The conference is free and open to the public.

The daylong symposium will recognize the courageous survivors including Francis Bok, former child slave from Sudan and author of Escape from Slavery: Autobiography of a Child Slave, and prominent leaders on the front lines of this global war.

Leading experts in the field who will participate and whose pioneering work will be recognized include: Ambassador James Nicholson, U.S. Embassy to The Holy See; Terry Coonan, executive director, Center for Advancement of Human Rights at Florida State University; Ambassador James R. Miller, director, Office to Monitor and Combat Trafficking in Persons, U.S. State Department; and Sister Eugenia Bonetti, missionary in Kenya.

Michele Gillen, CBS-4 chief investigative reporter, who recently received international attention with her Emmy-nominated investigative series "Invisible Chains," will moderate the conference. Aware of its immigrant heritage, NIAF is co-sponsoring the globally collaborative conference with Arthur J. Furia Esq., NIAF regional vice president for the Southeast and shareholder with the law firm of Gunster, Yoakley & Stewart. Furia will present Ambassador Nicholson with the" NIAF Voice of Courage Award" at the event.

To attend the conference, call 305/474-2407 or reserve at abackledge@stu.edu. Space is limited. For more information, visit www.invisiblechains.org

The National Italian American Foundation (NIAF) is a non-profit, non-partisan foundation dedicated to promoting the contributions of Italian Americans. The Foundation has a wide-range of programs that provide scholarships and grants, legislative internships in Congress, conferences and cultural seminars. Visit our website at www.niaf.org .