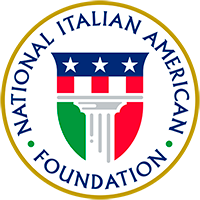 About

Join

Events

Programs

Partnerships

Culture

What We Do

GRANTS & SCHOLARSHIPS

Annually, NIAF awards roughly $1 million to promote Italian American culture and support the academic success of Italian American youth

BRIDGE TO ITALY

Strengthening the bond between Italy and the United States

EDUCATIONAL PROGRAMS

From hosting film forums to engaging students on their college campuses, NIAF provides resources to learn more about your heritage

GOVERNMENT AFFAIRS

Events for Italian American public policy stakeholders: government leaders, diplomatic officials and public policy professionals

Social Spotlight

Connect With Us

Twitter feed is not available at the moment.

Something is wrong.


Instagram token error.

There are no objects in this facebook feed.