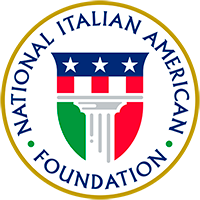 About

Join

Events

Programs

Culture

Support

John M. Viola

John M. Viola was elected President of the National Italian American Foundation during in March of 2013. He is the first President in NIAF's history who was not elected from the Board of Directors.

With a career in community leadership and development, Mr. Viola is the co-founder of ELITE Learning of Brooklyn, a non-profit organization dedicated to the fundamental reform and improvement of inner-city education. The organization's mission is to integrate educational programs and resources between schools and their local cultural institutions. While at ELITE Learning, Mr. Viola created numerous programs to foster the teaching of the Italian language to Italian American youth, and others dedicated to service travel.

In 2009, after serving as a Marketing and Acquisitions Consultant with AllPlayers.com, Viola returned to non-profit work when he joined in the creation of the Pope John Paul II Family Academy in Brooklyn, N.Y. For three years he served as the Academy's General Director, and the Director of the Madonna della Neve Foundation, which he created to oversee the Academy's fund development initiatives.

A graduate of Fordham University with a dual degree in Sociology and Anthropology, Viola has dedicated himself to developing international and domestic service programs inspired by the Jesuit mission to create "men and women for others" and to infuse a sense of social justice into all acts. He is a Knight of the Order of Merit of Savoy and serves as the United States Delegate for the Sacred Military Constantinian Order of Saint George, one of the oldest Chivalric Orders in the world.

A native of Brooklyn, N.Y., Viola traces his ancestry to the Vallo di Diano in the province of Salerno, Puglia and Sicily.