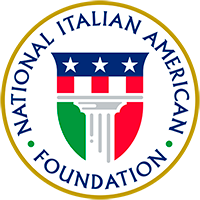 About

Join

Events

Programs

Culture

Support

Youth Gala for Young Italian Americans

FOR IMMEDIATE RELEASE

Contact:   Elissa Ruffino (NIAF) 202/939-3106 or elissa@niaf.org

---

YOUTH GALA FOR YOUNG ITALIAN AMERICANS
*Celebrity Appearances at Gala Dinner, Networking, Conferences*

(WASHINGTON, D.C. – October 2, 2008) The National Italian American Foundation (NIAF) will host its 12th Annual Youth Gala for Italian Americans and Italophiles ages 18-35 on Saturday, October 18 at the Hilton Washington & Towers in Washington, D.C. The event is held in conjunction with NIAF's 33rd Anniversary Awards Gala. The Foundation's youth gala will begin at 7 p.m. with entertainment, dinner, and dancing.

The NIAF Youth Gala will also feature celebrity appearances and a simultaneous video transmission of the NIAF 33rd Anniversary Gala from the International Ballroom of the hotel. During the evening, Yogi Berra, Yankee legend, Patrizio Buanne, international entertainer, and Franco Harris, former NFL player, will make appearances at the youth gala and address the attendees.

Past celebrity appearances at the Youth Gala have included Matt LeBlanc, Tommy Lasorda, Roberto Benigni, Tony Danza, Martin Scorsese, Faith Hill and Tim McGraw, Chazz Palminteri, Anne Hathaway, and former President William J. Clinton.

During NIAF's convention weekend, the Foundation will host Piazza d'Italia, a two-day exhibition of Italy's Best and a Celebrity Auction and Luncheon. NIAF will host three conferences: "The Presidential Candidates Perspectives on the Future of Healthcare in America," "Energy: America's Challenge of the 21st Century," and "From Dante to Benigni: Italian Language and Culture in American Schools."

More than 3,000 people from across the U.S. and Italy will attend the Foundation's Anniversary Awards Gala. This year's gala honorees are Mark T. Bertolini, president of Aetna; Joseph De Pinto, president and CEO of 7-Eleven, Inc.; Gina Lollobrigida, legendary actress; Wayne Pacelle, president and CEO of The Humane Society of the United States and Gianmario Tondato da Ruos, CEO of Autogrill, S.p.A.

Youth Gala dinner tickets are $115 per person. For more information, contact: Giuseppina Spillane at 202/939-3107 or gspillane@niaf.org, or register online at www.niaf.org.

The National Italian American Foundation (NIAF) is a non-profit organization based in Washington, D.C., dedicated to preserving the heritage of Italian Americans. Visit www.niaf.org.