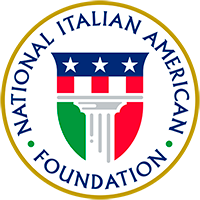 About

Join

Events

Programs

Culture

Support

Ferrero is a premier sponsor of NIAF. Learn More

Villanova Wildcats Win National Title

For Immediate Release

Contact: Elissa Ruffino, elissa@niaf.org, 202-939-3106

___________________________________________________________

Attributed to National Italian American Foundation Chairman (NIAF) Chairman Joseph V. Del Raso and a proud alumnus of Villanova University.

"I join several Members of the NIAF Board of Directors, who are graduates of Villanova, in congratulating Coach Jay Wright and the Wildcats, Villanova's Men's basketball team, on their NCAA win for the national title. The team has been waiting 31 years for this moment!

"We are extremely proud of the players who worked tirelessly in pursuit of their ultimate goal of winning the national championship. The Wildcats played an outstanding game at both ends of the court. This was a total team effort.  The Wildcats excellent shooting and pressure defense helped guide them to an impressive victory over a worthy opponent.

"Bravissimo Ryan Archidiacano, senior guard. Bravissimo Daniel Orhefu, senior forward!

Auguri a tutti! Congratulazione Wildcats!"

Washington, D.C. , April 4, 2016

The National Italian American Foundation (NIAF) is a non-profit organization dedicated to preserving and promoting the heritage and culture of Americans of Italian descent. Visit www.niaf.org.