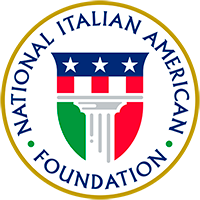 About

Join

Events

Programs

Culture

Support

Ferrero is a premier sponsor of NIAF. Learn More

Victoria J. Mastrobuono Bequests $2.6 Million To NIAF

FOR IMMEDIATE RELEASE Contact:   Elissa Ruffino (NIAF) 202/939-3106 or elissa@niaf.org

---

NIAF RECEIVES LARGEST GIFT IN ITS HISTORY

(WASHINGTON, D.C. – October 13, 2010) The National Italian American Foundation (NIAF) has received the largest philanthropic gift in its history, a $2.6 million bequest from the estate of the lateVictoria J. Mastrobuono.

Ms. Mastrobuono was a long-time patron of education and the performing arts with a significant history of both identifying and supporting emerging artists.

As a dedicated supporter and NIAF council member, she attended the Foundation's anniversary galas annually with her family. Ms. Mastrobuono was extremely proud of her rich Italian heritage.

"We are honored by Ms. Mastrobuono's generous bequest and feel that it acknowledges NIAF's extraordinary commitment to our educational programs. As the largest single gift in our Foundation's history, her philanthropic generosity provides financial strength to the Foundation to develop new programs and fulfill our mission," NIAF Vice Chair Hon. Patricia de Stacy Harrison said.

The Victoria J. Mastrobuono bequest was announced during the Foundation's 35th Anniversary Gala on October 23, 2010 at the Washington Hilton before 3,000 guests from across the United States and abroad.

The funds will be used for several new NIAF programs including The Victoria J. Mastrobuono Education Luncheon in perpetuity during the NIAF Convention Weekend; The Victoria J. Mastrobuono Fellowship in the Arts for students pursuing academics in Italy; The Victoria J. Mastrobuono Challenge Grant for Advanced Placement (AP) of Italian for the continued funding of the College Board's AP Italian Program; The Victoria J. Mastrobuono Distinguished Speakers Seriesin the Arts, Literature and Music featuring leading experts in their respective fields; The Victoria J. Mastrobuono Digital Archive at NIAF, a public, online index of NIAF's history and The Victoria J. Mastrobuono Engagement Initiative, an online education, communication and outreach program utilizing new media.

The National Italian American Foundation (NIAF) is a non-profit organization dedicated to preserving and promoting the heritage and culture of Americans of Italian descent.