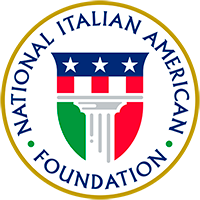 About

Join

Events

Programs

Culture

Support

Ferrero is a premier sponsor of NIAF. Learn More

Twenty University Students Receive Travel Grants to Italy Through A National Italian American Foundation Program

*Follow students virtually starting June 11 at http://niaf.tumblr.com/

(WASHINGTON, D.C. – May 27, 2014) Twenty college students from across the nation will participate in the Ambassador Peter F. Secchia Voyage of Discovery Program, an all-expenses-paid educational and cultural initiative that sends Italian American students to Italy. Sponsored by the National Italian American Foundation (NIAF), the tour will visit Italy's Campania region, NIAF's 2014 Region of Honor, from June 10 to June 24, 2014.

For the second consecutive year, participants are giving back to the Italian community with a service project in the city of Avellino, focusing on women and children in difficult situations. This project is being coordinated with the HandsOn Network, a Points of Light Enterprise. Last year, the students worked with mentally challenged adults to make pottery and joined a local group of youth volunteers to deliver food and goods to needy families in Calabria.

"This cornerstone program at the National Italian American Foundation gives these lucky Italian American students the opportunity to discover and immerse themselves in the land and beautiful culture of their ancestors," said NIAF President John M. Viola. "It's imperative for the continuation of our community, that young Italian Americans understand the importance of their Italian heritage and passing that tradition along. This program strengthens that understanding and teaches the true meaning of being a proud Italian American."

Now in its 15th year, the 14-day NIAF program will include tours of historic sites throughout the city of Naples including Palazzo Reale, Museo Capodimonte, Capella San Severo, and Napoli sotterranea (underground). A visit to the Reggia di Caserta (Royal Palace) and a silk factory in San Leucio are part of the itinerary. They will also visit the islands of Ischia for a day at the beach and Capri for a boat ride into the Grotto Azzurra (Blue Grotto). Students will explore the ruins of Pompeii and the archaeological sites of Paestum and Vallo di Diano.

The schedule includes a tour the Amalfi Coast and visits to the cities of Amalfi, Positano and Ravello. The students will participate in an excursion on Mount Vesuvius and learn about cameo making at a factory in Torre del Greco. The trip will conclude with a farewell dinner in Sorrento with the Foundation's Board of Directors.

The package includes round-trip airfare between the United States and Italy, accommodations, meals, guided tours and transfers, all financed by NIAF. For more information, visit www.niaf.org/voyageofdiscovery.

The National Italian American Foundation (NIAF) is a non-profit organization dedicated to preserving and promoting the heritage of Italian Americans. Visit www.niaf.org.