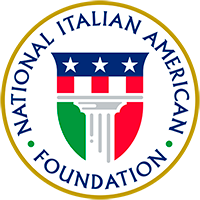 About

Join

Events

Programs

Culture

Support

Ferrero is a premier sponsor of NIAF. Learn More

"The Sopranos" & Other Stereotypes: How Harmful are They ?

FOR IMMEDIATE RELEASE

Contact:   Elissa Ruffino (NIAF) 202/939-3106202/939-3106 or elissa@niaf.org

---

DISCUSSION: "THE SOPRANOS" & OTHER STEREOTYPES: How Harmful Are They ?

SPONSOR: The National Italian American Foundation (NIAF)

WHEN: Tuesday, May 15, 2001 2:30 PM to 4:30 PM

WHERE: The Murray Hill Suite – 2nd Floor The Hilton New York, 1335 Avenue of the Americas New York, NY

Experts in journalism, psychology, politics and business will debate whether the HBO television series "The Sopranos" is a danger to society especially to young people.

The panel will also examine the impact the show has on the collective reputation of an estimated 20 million Italian Americans. The conference is free and open to the public.

Panelists:

• Camille Paglia, leading author and academician
• James Wolcott, columnist, Vanity Fair Magazine
• Bill Tonelli, assistant managing editor, Rolling Stone Magazine
• Patricia de Stacy Harrison, former co-chair of the Republican National Party
• Dr. Elizabeth Messina, psychologist, Fordham University
• Dr. Joseph Scelsa of Queens College (CUNY) who successfully sued the university for discriminating against Italian American faculty and students.

The NIAF conference on stereotyping is held in conjunction with the Foundation's second annual Italian American Institutes Day 2001. NIAF's Institutes Day will begin with the conference, Columbus: History vs. Hysteria (10:00 AM – 11:30) followed by an award luncheon honoring Andrew Cuomo (12:00 – 2:00 PM). In the evening, the NIAF will also host its Greater New York Gala Awards Dinner (6:00 PM – 10:00 PM).