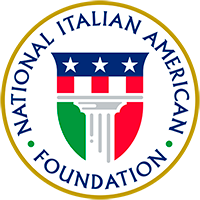 About

Join

Events

Programs

Culture

Support

Ferrero is a premier sponsor of NIAF. Learn More

The Passing of Perry Como

FOR IMMEDIATE RELEASE

Contact:   Elissa Ruffino (NIAF)  202/939-3106202/939-3106 or  elissa@niaf.org

---

THE NIAF MOURNS THE PASSING OF PERRY COMO

(WASHINGTON, DC- May 14, 2001) The National Italian American Foundation (NIAF) mourns the loss of entertainer Perry Como. He died at his home on Saturday, May 12 after a lengthy illness. He was 87 years old.

"Mr. Como has always been a close friend and supporter of the NIAF. He has actively worked with us in affording scholarships to young, bright Italian Americans. His life was exemplary in every regard. We are proud to have honored him at our annual awards gala, " said Frank J. Guarini, NIAF chairman.

"A great entertainer, a great Italian American and a great loss for the nation," said Joseph R. Cerrell, NIAF president.

The NIAF honored entertainer Perry Como in 1987 with a Lifetime Achievement Award in the Performing Arts at the Foundation's Anniversary Awards Gala Dinner. He has also served for the past decade as the honorary chairman of the NIAF Scholarship and Education Program.

Mr. Como began singing in the 1930's when he left his job as a steel town barber to sing with big bands. His songs became a mainstay of radio and jukeboxes in the late 1940's.

Como had his first million-selling hit, "Till the End of Time." In 1948, he made his television debut on NBC's "The Chesterfield Supper Club" and in 1950 he switched to CBS for "The Perry Como Show," which ran for five years.

Pierino Roland Como was born May 18, 1913 in Canonsburg, PA , the middle offspring of 13 children of Italian immigrants.