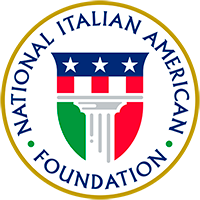 About

Join

Events

Programs

Culture

Support

The National Italian American Foundation's Virtual 45th Anniversary Gala

FOR IMMEDIATE RELEASE

CONTACT:
Natalie Wulderk
nwulderk@niaf.org
+1-202-939-3117

---

Saturday, October 31, 2020

(Washington, D.C. – October 30, 2020) The National Italian American Foundation (NIAF) will celebrate its 45th Anniversary Gala virtually on Saturday, October 31, 2020. The Gala's exclusive honoree, Dr. Anthony S. Fauci, director of the National Institute of Allergy and Infectious Diseases, will be presented with NIAF's 2020 Leonardo da Vinci Award for Leadership in Health and Science, live during the Gala.

Dr. Fauci's award is an original sculpture of Leonardo da Vinci, created and executed by Dante Mortet, a sixth-generation Italian sculptor in Rome whose family began making chalices for the Pope more than 120 years ago.

Registered guests are invited to click on their personal Zoom link at 6:30 p.m. EST to watch the Pre-Show filled with Gala festivities. The official program begins at 7 p.m. EST.

The evening's hosts are Maria Bartiromo, NIAF Board Member, two-time Emmy Award winner, and anchor of Mornings with Maria and Maria Bartiromo's Wall Street on Fox Business Network, and Sunday Morning Futures with Maria Bartiromo on Fox News Channel; and Joe Piscopo, NIAF celebrity Ambassador and radio show host.

Throughout the NIAF Gala evening, special segments will include: an exclusive interview between NIAF Chairman Patricia de Stacy Harrison and Dr. Fauci; PBS Frontline feature covering the COVID-19 pandemic in Italy; celebrity Chef Mary Ann Esposito's Fauci Fettucine recipe cooking demonstration, and more.

In addition, more than 40 celebrities and public figures will make special appearances as "friends of Dr. Fauci," which will include stars from music, theater, television and film: Al Pacino, Alan Alda, Andrea Bocelli, Anjelica Huston, Anthony and Joseph Russo, Babyface, Bono, Connie Francis, Dick Vermeil, Dionne Warwick, Francis Ford Coppola, Frankie Valli, Giuliana DePandi-Rancic, Isabella Rossellini, Joe Mantegna, John Turturro, Judge Greg Mathis, Leonardo DiCaprio, Lidia Bastianich, Marisa Tomei, Martin Scorsese, Michael Douglas, Neil Sedaka, Patti LuPone, Robert De Niro, The Sicilian Tenors, Tony Bennett, and more; along with stars from the sports arena such as Dick Vermeil, Franco Harris, Mario Andretti and Mike Piazza; as well as public figures from business, government, journalism and civic life: Italian Ambassador Armando Varricchio, U.S. Ambassador Lewis M. Eisenberg, Bret Baier, Franco Nuschese, Leon Panetta, John Paul DeJoria, Jonathan Karl, Massimo Ferragamo, Sharon Rockefeller, along with other surprise guests.

NIAF is the nation's premier Italian American organization serving as a bridge between the United States and Italy, strengthening mutual understanding through governmental, economic and cultural ties. Education is the core of our mission as we provide scholarships and grants to institutions and high achieving students to further their education in all fields and connect to their heritage.

Thousands registered for the Gala to watch online. The Gala is live and one night only; for details, visit: www.niaf.org/gala. Registration is now closed.

---

The National Italian American Foundation (NIAF) is a non-profit, non-partisan organization dedicated to preserving, promoting, and protecting the Italian American heritage and culture. To learn more about the Foundation, please visit www.niaf.org.