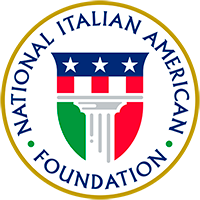 About

Join

Events

Programs

Culture

Support

The National Italian American Foundation (NIAF) and Milan Chamber of Commerce Sign Memorandum of Understanding

FOR IMMEDIATE RELEASE

Contact:   Elissa Ruffino (NIAF) 202/939-3106 or elissa@niaf.org

---

(WASHINGTON, DC – December 2, 2008) Leaders from the Milan Chamber of Commerce signed a Memorandum of Understanding with the National Italian American Foundation (NIAF) today, outlining a collaboration to promote business, the arts, and cultural ties between the Southeast United States and Italy's Region of Lombardy. This agreement ended a week of events, including an art exhibition and gala dinner, to promote Italy's fashion, luxury goods, entertainment, media, food, wine and marine industries.


Stephane Michot, President of I.D.E.A.L., Arthur J. Furia, Esq., NIAF Regional Vice President, and Paolo Catalfamo, Managing Director of AMCHAM

Signing participants included Remo Eder, vice chairman of the Milan Chamber of Commerce, Giovanni Bozzetti, president of the Region of Lombardy Fashion Committee, and Arthur J. Furia, Esq., NIAF regional vice president for the Southeast and a law partner with Gunster Yoakley & Stewart. Italy's Consul General of Miami Marco Rocca joined Bozzetti as a witness to the signing, which was held at the headquarters of The Beacon Council, a Miami-based public/private development partnership.

"NIAF has played a pivotal role in bringing the Italian business delegation combined with a first-ever art exhibit to Florida," Furia said. "This collaboration will further economic and cultural relations, while creating a fashion and luxury lifestyle 'bridge' between the region of Lombardy and South Florida."

The meetings were part of several Miami events organized to highlight our new collaboration. Activities culminated with the opening today of Biblioteca Ambrosiana's exhibition of works by Italian Masters, including Leonardo da Vinci, Tiziano Vecellio, Albrecht Durer, and Giovanni Ambrogio at Miami's iconic Freedom Tower. The exhibit marks the first time that this collection has traveled outside Italy. Biblioteca Ambrosina is a library and art gallery of treasured masterpieces in Milan, Italy.


Furia and Michele Gillen, CBS 4 Chief Investigative Reporter

Miami-Dade College President Dr. Eduardo Padron welcomed VIP guests including Italian television personality Simona Ventura, CEO of the Beacon Council and former NIAF Ambassador's Ball honoree Frank Nero, legendary Milan couturier Raffaella Curiel, and Italian Trade Commissioner Carlo Ferrari in addition to Drs. Francesco Braschi and Alberto Rocca from Biblioteca Ambrosiana.

At the "Art of Italian Style" gala dinner held this evening at Miami's Biltmore Hotel, chefs flown in from Milan prepared special dishes from the region. Italian design house Enrico Coveri debuted its latest fashion collection and musical performances included Italian pop star Paolo Meneguzzi and La Scala opera soprano Aurora Tirotta. Michele Gillen, chief investigated reporter with WFOR-TV (CBS) and a longtime NIAF supporter, served as the evening's master of ceremonies.

NIAF partnered with the Milan Chamber of Commerce, the Region of Lombardy, the American Chamber of Commerce-Italy, Biblioteca Ambrosiana, Teatro La Scala, The Beacon Council and Miami-Dade College in organizing these initiatives.

Earlier this year to further introduce Italy's fashion and luxury lifestyle to Florida, Paolo Zegna, chairman of the Ermenegildo Zegna Group, received a NIAF Special Achievement Award in Fashion at the Foundation's Ambassador's Ball. Held at the Westin Diplomat Resort on April 4 in Hollywood, Fla., the event was attended by more than 600 prominent Italian and Italian American community leaders.

NIAF is a non-profit organization based in Washington, D.C., and dedicated to preserving the heritage of Italian Americans. Visit www.niaf.org.