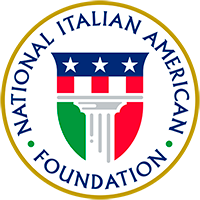 About

Join

Events

Programs

Culture

Support

Ferrero is a premier sponsor of NIAF. Learn More

The National Italian American Foundation Mourns the Passing of Automobile Industry Legend Sergio Marchionne

FOR IMMEDIATE RELEASE

CONTACT:
Don Oldenburg
National Italian American Foundation
202-939-3108
don@niaf.org

---

(Washington, D.C. – July 25, 2018) The National Italian American Foundation (NIAF) mourns the passing of Sergio Marchionne, former Chief Executive Officer of Fiat Chrysler Automobiles (FCAU) (FCA), Ferrari S.p.A., and CNH Industrial N.V., and recipient of the NIAF Special Achievement Award in International Business.

"On behalf of the National Italian American Foundation Board of Directors, we are deeply saddened by the passing of Mr. Marchionne, a charismatic leader and legend in the automobile industry who rescued Fiat and Chrysler from the brink of bankruptcy and turned them into global powerhouses," said NIAF co-chair Gabriel A. Battista. "Through clever deal-making, hard work and determination, he became one of the greatest business-turnaround masterminds of our times."

"Our thoughts and prayers go out to Mr. Marchionne's family, friends and colleagues," added NIAF Co-chair Patricia de Stacy Harrison. "Anyone who heard him speak at NIAF's 40th Anniversary Gala recognized why this unique leader was known worldwide for his creativity, candor and passion."

Born in Chieti, Italy, in 1952, Marchionne held dual citizenship in Italy and Canada. When he was 14, his family moved to Toronto after his father, a police officer, retired. He earned multiple degrees from Canadian universities, including bachelor's degrees in philosophy, commerce and law, and a Master of Business Administration, before beginning his career as a tax specialist.

As Mr. Marchionne grew into executive positions, he emerged as a business-savvy leader recognized internationally for his unconventional leadership style, analytical brilliance and bold decision-making. Spending much of his time flying across the globe on business trips, he wore as his business attire a classic white shirt, a black pull-over sweater and jeans, rather than a suit and tie. He called it his "international dress code" outfit.

Mr. Marchionne's was named CEO of Fiat in 2004, tasked with reversing the long decline of the iconic Italian automaker. In 2009, as the U.S. economy faced financial crisis, and Chrysler was close to collapse, he masterminded the deal that made Fiat the primary stockholder in Chrysler and positioned himself as the CEO. The deal proved to be one of the most extraordinary rescues in auto-industry history. Mr. Marchionne's gamble not only saved two respected automobile brands, but also saved tens of thousands of jobs in Italy and the United States.

On July 21, Fiat Chrysler announced Mr. Marchionne's unexpected resignation as CEO, citing complications while he was recovering from shoulder surgery. He passed away on July 25, at age 66.

---

The National Italian American Foundation (NIAF) is a non-profit, non-partisan organization dedicated to preserving, promoting and protecting the Italian American heritage and culture. To learn more about the Foundation and become a member, please visit www.niaf.org.