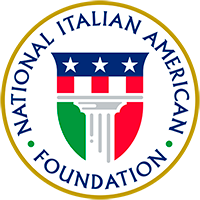 About

Join

Events

Programs

Culture

Support

Ferrero is a premier sponsor of NIAF. Learn More

The National Italian American Foundation Congratulates Italy's new Prime Minister Giorgia Meloni

FOR IMMEDIATE RELEASE

CONTACT:
Elena Isella | NIAF
eisella@niaf.org
202-939-3108 (o)
412-596-5848 (c)

---

(Washington, D.C. – October 22, 2022) The National Italian American Foundation congratulates Giorgia Meloni on her appointment as Italy's Prime Minister.

"The National Italian American Foundation (NIAF) is pleased to extend its congratulations to Giorgia Meloni on assuming the high office of Prime Minister of Italy. Prime Minister Meloni is personally known to the NIAF as a great friend and supporter of the Italian American community and a steadfast ally of the United States. As a foundation dedicated to serving as a bridge across the Atlantic, we look forward to working closely with Prime Minister Meloni and her administration to further strengthen the already close cultural, economic, and diplomatic bonds that exist between Italy and America," said NIAF Chairman Robert E. Carlucci.

---

About NIAF:
The National Italian American Foundation (NIAF) is a non-profit, non-partisan organization dedicated to preserving, promoting, and protecting the Italian American heritage and culture. To learn more about the Foundation and become a member, please visit www.niaf.org.