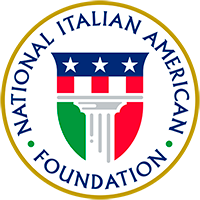 About

Join

Events

Programs

Culture

Support

Ferrero is a premier sponsor of NIAF. Learn More

The 70th U.S. Secretary of State Mike Pompeo and Chef & Emmy Award Winning Television Personality Giada De Laurentiis among the Honorees Headlining the NIAF 47th Annual Gala

FOR IMMEDIATE RELEASE

CONTACT:
Elena Isella | NIAF
eisella@niaf.org
412-596-5848 (c)
202-939-3108 (o)

---

Gala will also celebrate Tuscany as the Region of Honor

(Washington, D.C. – August 29, 2022) – The National Italian American Foundation (NIAF) will celebrate its 47th Anniversary Gala at the elegant Omni Shoreham Hotel in Washington, D.C., on Saturday, October 29, 2022.

This year, NIAF will salute its 2022 Region of Honor, Tuscany, the birthplace of the Italian language and Renaissance.

NIAF will also celebrate six distinguished Italian and Italian American honorees for their exceptional achievements and leadership roles in their respective fields. These honorees include: The 70th U.S. Secretary of State Michael R. Pompeo in recognition of his service to our country; Congressman serving the 9th Congressional District of New Jersey and Co-Chair and Dean of the Italian American Congressional Delegation Rep. Bill Pascrell, Jr.; Chef & Emmy award winning television personality Giada De Laurentiis known for her Emmy award winning series Everyday Italian on the Food Network; Visionary automotive designer, strategist, innovator and disruptor Jason Castriota; A trailblazer in the pharmaceutical industry Chief Operating Officer for the International division of Walgreens Boots Alliance Ornella Barra; and Paolo Scaroni Deputy Chairman Rothschild & Co, Chairman of Giuliani S.p.A and Chairman of AC Milan – a premier Italian football team and championship winner of the 2022 Serie A.

Giada De Laurentiis will curate the menu for NIAF's 47th Gala inspired by Tuscan cuisine.

Hosting the black-tie event will be Maria Bartiromo, a NIAF Board Member, Anchor and Global Markets Editor for FOX Business Network and FOX News Channel; and Joe Piscopo, one of America's most popular comedians and the former Saturday Night Live star.

The evening celebration will commence with NIAF's Campari Aperitivo where guests will enjoy a selection of Campari products while mingling with some 750 guests expected to attend the gala.

Preceding the gala will be the NIAF Forum, a series of seminars relevant to various aspects of the Italy- U.S. relationship, that will take place throughout the day. General Jack Keane, US Army, Retired and Chairman, Institute for the Study of War, will speak at the Forum Presentation Luncheon. At a subsequent date, NIAF will publish a weekend schedule with details for each seminar.

NIAF's Campari Aperitivo begins at 5:30 p.m. and the Gala dinner will follow at 7 p.m. The evening will conclude with an After-Hours party with entertainment.

To see the entire NIAF Gala weekend schedule, please visit www.niaf.org/gala.

To purchase tickets, please visit www.niaf.org/anniversary-gala/.

---

The National Italian American Foundation (NIAF) is a non-profit, non-partisan organization dedicated to preserving, promoting and protecting the Italian American heritage and culture. To learn more about the Foundation and become a member, please visit www.niaf.org.