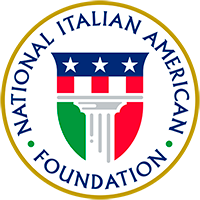 About

Join

Events

Programs

Culture

Support

Telecommunication Entrepreneur John F. Scarpa To be Honored at Ambassador's Ball in Hollywood, FLA.

FOR IMMEDIATE RELEASE

Contact:   Elissa Ruffino (NIAF) 202/939-3106 or elissa@niaf.org

---

(Washington, D.C. — April 1, 2008) John F. Scarpa, co-founder of American Cellular Network Corporation, will receive a NIAF Special Achievement Award for Entrepreneurial Spirit at the National Italian American Foundation (NIAF) Ambassador's Ball. The event will be held at the Westin Diplomat Resort & Spa the evening of April 4, 2008, and features a 7 p.m. cocktail reception followed by dinner and an awards program. This year's event is being hosted by Italy's Ambassador to the United States H.E. Giovanni Castellaneta and Mrs. Lila Castellaneta.

Dick Vermeil, former NFL coach and Super Bowl winner, will present Scarpa with the award before more than 500 guests at the event.

"John Scarpa is one of America's leading entrepreneurs and recognized in this industry as a maverick," Arthur J. Furia, Esq., NIAF regional vice president for the Southeast, said. "He combines that skill with an endearing love for his family, friends and heritage."

Mr. Scarpa pioneered the development and operation of cellular telephone and cable television systems throughout the United States. His groundbreaking work in the field began in 1982 when he founded the American Cellular Network Corporation. The following year, his company became the first publicly traded cellular telephone company in the United States. In 1990, Mr. Scarpa co-founded Unitel Wireless Communications, where he built and managed cellular markets around the country until selling the company in 2001.

Recognized as an early entrepreneur in the cable television industry, Mr. Scarpa was a leader in the development, construction and operation of cable systems in the Northeast United States. He was a motivating force in establishing the New Jersey Cable TV Association, of which he served as president twice.

A dedicated philanthropist, he created the John F. Scarpa Foundation to fundraise for educational, healthcare, and social initiatives. In 2002, he received the United Way Alexis de Tocqueville National Award. Mr. Scarpa is a benefactor of several schools in New Jersey as well as Villanova University School of Law.

During the Ambassador's Ball, NIAF will pay tribute to prominent individuals, several of whom are Florida residents. Eros Ramazzotti, one of Italy's most popular singers and songwriters, will receive a NIAF Special Achievement Award in Music. He will also perform at the Ball.

Also at the Ambassador's Ball, Paolo Zegna, chairman of Ermenegildo Zegna Group, will accept a NIAF Special Achievement Award in Fashion on behalf of the Zegna Family. Joseph C. Amaturo, general partner with the Amaturo Group Ltd., will receive a NIAF Special Achievement Award for Humanitarian Services; Joe Natoli, senior vice president and CFO of the University of Miami, will receive a NIAF Special Achievement Award for Business; Frank R. Nero, president and CEO of the Beacon Council, will receive the Foundation's Special Award for Public Service; and Camillo Ricordi, M.D., professor of surgery and bioengineering and director of the Diabetes Research Institute at the University of Miami, will receive a NIAF Special Achievement Award in Medicine.

For more information on the Ambassador's Ball visit www.niaf.org/ambassador

NIAF is a non-profit organization based in Washington, D.C., dedicated to preserving the heritage of Italian Americans. To learn about our programs/events, visit www.niaf.org.