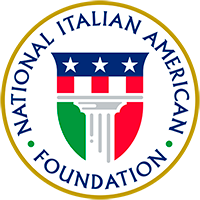 About

Join

Events

Programs

Culture

Support

Technology Titans To be Honored at West Coast Gala

FOR IMMEDIATE RELEASE

Contact:   Elissa Ruffino (NIAF) 202/939-3106 or elissa@niaf.org

---

(Washington, DC- May 15, 2009) Technology titans Federico Faggin¸ chairman emeritus of Synaptics, Inc., Giacomo Marini, founder and managing director of Noventi Ventures, and Pierluigi Zappacosta, chairman of Digital Persona, Inc. and Faro Ventures (Italy), will be honored at the National Italian American Foundation's (NIAF) West Coast Gala on May 27, 2009 in San Francisco. Held at The Fairmont San Francisco, the gala begins with a cocktail reception at 6 p.m. followed by an awards program, live auction and dinner.

During the gala, NIAF will honor philanthropists John and Romana Bracco with a NIAF Special Achievement Award in Humanitarian Service. Faggin, Marini and Zappacosta will receive NIAF Special Achievement Awards in Business and Technology.

Jeffrey M. Capaccio, Esq., NIAF vice president for the far west region, will serve as dinner chairman. This year's master of ceremonies is Tony Bruno, a guest commentator at ESPN-affiliate KNBR 680 and host of the national sports radio show "Into The Night With Tony Bruno."

Mr. Bracco is a retired beverage industry executive and Mrs. Bracco serves as president of COM.IT.ES San Francisco, a nonprofit organization for Italians living abroad. She also serves as vice president of the board of directors at the Italian American Community Services Agency, an organization that works to provide advocacy, and to promote, protect and coordinate housing, medical nutritional and other social services for seniors and adults with disabilities in the Bay area.

Faggin, an Italian-born physicist and electrical engineer, co-invented the design of the first microprocessor that led the design of Intel's microprocessor effort. He later joined Intel and created a new methodology for random logic chips design. Additionally, Faggin is founder and CEO of Zilog, and co-founder and CEO of Synaptics. In Italy he co-designed and led the implementation of a small computer, developed SGS Fairchild's first MOS process technology and designed its first integrated circuits.

Born in Pescara, Italy, Marini co-founded Logitech with Zappacaosta and Daniel Borel and served as director and member of the management team that launched the company to become a world leader in peripheral devices. Prior to Logitech, he held technical and managerial positions with Olivetti and IBM. While Marini has lived in Silicon Valley for 25 years, he remained active in businesses in Italy where he is chairman of TES Automation, an assembly automation company, and Cosmo Parquet. Throughout his career, Marini helped build a variety of technology companies.

At the helm of Digital Persona, a company dedicated to identity management, Zappacosta, is also a venture partner with Noventi, a technology venture capital firm. A co-founder of Logitech, he served over a 16 year period as president, CEO and vice chairman of the company. In 1988, Zappacosta was instrumental in taking Logitech public in Switzerland and on NASDAQ in 1997. When Zappacosta left a year later, sales of the company had risen to more than $400 million. In 2005, Zappacosta returned to his native Italy to make investments in companies based in Abruzzo through Faro Ventures, an Italian investment fund.

Gala tickets begin at $250 per person. For sponsorship and ticket information, contact Carolyn Laurenzano at 202/939-3114 or carolyn@niaf.org.

The National Italian American Foundation (NIAF) is a non-profit organization dedicated to preserving and promoting the heritage and culture of Americans of Italian descent.