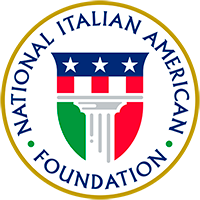 About

Join

Events

Programs

Culture

Support

Ferrero is a premier sponsor of NIAF. Learn More

Teacher of the Year Award Presented at Niaf Annual Convention Weekend in Nation's Capital **New York Educator Peter Lojacono To Receive Award**

FOR IMMEDIATE RELEASE

Contact: Elissa Ruffino (NIAF) 202/939-3106 or elissa@niaf.org

---

(WASHINGTON, D.C. — September 21, 2007) Peter LoJacono , a teacher of Italian language and culture at Hutchinson Central Technical High School in Buffalo, N.Y., is the recipient of the fifth annual National Italian American Foundation (NIAF) Teacher of the Year Award. LoJacono will be recognized at NIAF's 32nd Anniversary Awards Convention Weekend, held October 12-13 at the Hilton Washington & Towers in Washington, D.C.

The NIAF Teacher of the Year Award honors an educator at the elementary or secondary level who has shown dedication to teaching Italian and demonstrates an ability to inspire a love of learning this topic in students of any background.

"Mr. LoJacono has committed his time and effort to his students through a wide range of classroom and extracurricular activities throughout the school year," said Principal David Greco. "Local meetings with Italian groups, ethnic and heritage festivities, and field trips are part of the program he has developed."

LoJacono will receive a continuing education stipend for study in Italy at the University of Perugia, in a specialized course designed for teachers of the Italian language for foreigners, "Corso di Aggiornamento per Insegnanti All'Estero" (Refresher Course for Foreign Teachers), during summer 2009.

Among LoJacono's contributions to Hutchinson Central Technical High School are the creation of a sister city relationship with Torremaggiore, Italy where American and Italian students correspond through letters, Web cam, and student exchanges. To exemplify his interdisciplinary approach to teaching, LoJacono's class reenacted the historic trial of Sacco and Vanzetti on stage, in both Italian and English.

During the gala weekend, NIAF will also feature Piazza D' Italia , a showcase of Italian goods and services, Renaissance Kids' Club , an educational program for children ages 7-13, a tourism conference about "Discovering Italy: Food and Wine Itineraries, Agritourism Holidays and Spas," and a Saturday conference, "The 2008 Presidential Election: Is There an Italian-American Vote?" Visit www.niaf.org for updates during the convention weekend.

The National Italian American Foundation (NIAF) is a non-profit organization based in Washington, D.C., dedicated to preserving the heritage of Italian Americans. Visit www.niaf.org.