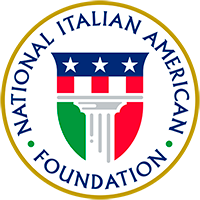 About

Join

Events

Programs

Culture

Support

Singing Sensation Patrizio Buanne To Perform At

FOR IMMEDIATE RELEASE

Contact:   Elissa Ruffino (NIAF) 202/939-3106 or elissa@niaf.org

---

MEDIA ADVISORY
OCTOBER 8, 2008

EVENT: SINGING SENSATION PATRIZIO BUANNE TO PERFORM AT "SALUTE TO THE MARTINI" WITH A SPECIAL TRIBUTE TO FRANK SINATRA

SPONSOR: The National Italian American Foundation (NIAF)


Patrizio Buanne

WHO: Comedian Tom Dreesen will serve as the evening's host and introduce multi-platinum international recording artist Patrizio Buanne.

Buanne made his American debut on Universal Records in 2006 and will be performing not only songs from his latest albums, "Forever Begins Tonight" and "The Italian," but also a special tribute to Frank Sinatra. This will be the first time that Buanne performs "The Chairman of the Board's" greatest hits.

Many of Sinatra's celebrity friends, including Mrs. Frank Sinatra, are expected.

WHAT: An open bar, Italian food specialties, grappa and dolce (sweets) are part of the evening's entertainment. The evening will also feature music by Sidney's Orchestra.

WHERE: The International Ballroom
Hilton Washington & Towers
1919 Connecticut Avenue, NW, Washington, D.C.

WHEN: Friday, October 17, 2008
8 p.m. to midnight

COST: $90 per person without a gala ticket, $70 per person with a gala ticket (includes food and open bar)

DRESS: Cocktail attire

R.S.V.P.: To cover the event, contact Elissa Ruffino at elissa@niaf.org, 202/939-3106.
To purchase tickets, contact Kelli DiPietro at kelli@niaf.org, 202/939-3118.

The event is part of NIAF's 33rd Anniversary Convention and Gala Weekend. For a complete list of events and activities, www.niaf.org.

The National Italian American Foundation (NIAF) is a non-profit organization based in Washington, D.C., dedicated to preserving the heritage of Italian Americans. Visit www.niaf.org.