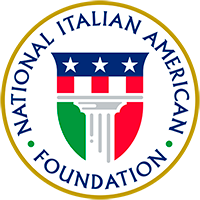 About

Join

Events

Programs

Culture

Support

Ferrero is a premier sponsor of NIAF. Learn More

Press Releases – 2001 Westchester Gala

FOR IMMEDIATE RELEASE

Contact:   Elissa Ruffino (NIAF) 202/939-3106 or elissa@niaf.org

---

NEVADA'S ITALIAN AMERICAN PUBLIC OFFICIALS TO ATTEND

ANDREA BOCELLI CONCERT

(LOS ANGELES – March 15, 2001) Nevada's Lieutenant Governor Lorraine (Perri) Hunt, Attorney General Frankie Sue DelPapa, State Controller Kathy (Alfano)Augustine, Senate Majority Leader Bill Raggio and Assemblywoman Chris Giunchigliani are among the prominent Italian Americans represented Saturday evening, March 24 at the Andrea Bocelli concert. The acclaimed Italian tenor Bocelli will perform at Mandalay Bay in Las Vegas as part of his Spring 2001 North America Tour.

Nevada's officials will also be joined by Massimo Roscigno, consul general of the Republic of Italy in Los Angeles and Joseph R. Cerrell, National Italian American Foundation (NIAF) president and Los Angeles public affairs executive.

"We look forward to listening to one of the great tenors of our era, Andrea Bocelli," said Joseph Cerrell. "Andrea has been a wonderful friend to our Foundation by giving a portion of the proceeds from some of his concert's to a NIAF scholarship established in his name, " added Cerrell.

In October 2000, Andrea Bocelli received the National Italian American Foundation's Year 2000 U.S./Italy Friendship Award during the NIAF gala awards dinner in Washington, DC . President Clinton, Muhammad Ali and over 3,100 prominent Italians and Italian American leaders in business, sports, entertainment, the professions, and government attended the dinner. Bocelli also performed via satellite with the Boccherino Institute Youth Orchestra from Lucca, Italy during the NIAF gala in honor of the Foundation's 25th anniversary.

Andrea Bocelli has sold more than 20 million records worldwide since he entered the American music scene in 1997 with the release of his album, Romanza and the single "Con Te Partirò" (Time To Say Goodbye). Romanza topped the charts in more than 13 countries and sold more than 500,000 copies in the U.S. alone during the first three months of its release.

In 1999, Bocelli received his first Grammy nomination for Best New Artist, while four of his albums charted simultaneously on the Billboard Top 200 chart, a feat achieved only twice in recent memory by Garth Brooks and U2. Last year also marked Bocelli's American opera debut with the Detroit Opera Company. Today, millions of Americans continue to watch his PBS television specials and listen to his four platinum albums, Romanza, Aria, Sogno, and Sacred Arias. On September 12, 2000, his sixth album Verdi was released. Bocelli's first complete opera recording, La Bohème, was released on November 7, 2000.