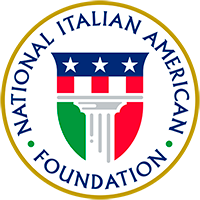 About

Join

Events

Programs

Culture

Support

Ferrero is a premier sponsor of NIAF. Learn More

President of the Citadel John Rosa To be Honored at NIAF Reception

FOR IMMEDIATE RELEASE

Contact: Elissa Ruffino (NIAF) 202/939-3106 orelissa@niaf.org

---

(WASHINGTON, D.C. — May 14, 2007) Lieutenant General John W. Rosa, USAF (Ret.), president of The Citadel, will be honored at a special reception hosted by the National Italian American Foundation (NIAF) and the City of Charleston. The event will be held Monday, May 28 at the Mills House Hotel from 6-7:30 p.m. Rosa will be joined by Charleston Mayor Joseph P. Riley, Jr., Mayor Massimo Brunini of Spoleto, Italy and prominent Italian Americans.

Rosa previously served as superintendent of the United States Air Force Academy, deputy director of operations for the Joint Chiefs of Staff in charge of the National Military Command Center, and a Pentagon spokesman. In January 2006 he became the 19th president of The Citadel, The Military College of South Carolina, from which he had received his bachelor's degree. Rosa holds a master's degree in public administration from Golden Gate University. He is also a graduate of the Air Force Command and Staff College, the U.S. Army Command and General Staff College, and the U.S. Army War College. His awards include the Distinguished Service Medal and the Defense Superior Service Medal. He is married to Donna Kangeter, a Charleston native. They have two sons and a grandson.

The reception will be held in conjunction with the 2007 Spoleto Festival USA, held May 25 – June 10 in Charleston, S.C. The festival in its 31st season was founded by renowned opera composer Gian Carlo Menotti, and includes a array of American premieres and debuts. Opera, dance, theatre, circus theatre, jazz, and a variety of free outdoor concerts and programs oriented to families are just a few of the highlights of this year's season. Information about the festival can be found on the NIAF Web site, www.niaf.org, or by visiting www.spoletousa.org.

NIAF is a non-profit organization based in Washington, D.C., dedicated to preserving the heritage of Italian Americans. To learn about our programs/events, visit www.niaf.org.