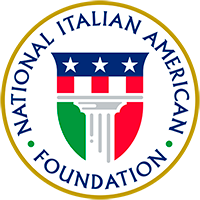 About

Join

Events

Programs

Culture

Support

Pharmaceutical Executive Natale Ricciard To be Honored at Ambassador's Gala in New York City

NIAF News Releases

PHARMACEUTICAL EXECUTIVE NATALE RICCIARD TO BE HONORED AT AMBASSADOR'S GALA IN NEW YORK CITY

FOR IMMEDIATE RELEASE

Contact:   Elissa Ruffino (NIAF) 202/939-3106 or elissa@niaf.org

---

PHARMACEUTICAL EXECUTIVE NATALE RICCIARDI TO BE HONORED AT AMBASSADOR'S GALA IN NEW YORK CITY

(WASHINGTON, D.C. – May 5, 2009) Natale S. Ricciardi, president of Pfizer Global Manufacturing (PGM) and senior vice president of Pfizer Inc, will receive a National Italian American Foundation (NIAF) Special Achievement Award in Business at the NIAF Ambassador's East Coast Gala on May 19, 2009 in New York City. Held at the New York Marriott Marquis, the gala begins with a cocktail reception at 6 p.m. followed by an awards program, live auction and dinner.

Honorees joining Ricciardi include Andrew J. Dolce, chairman of Dolce Hotels and Resorts, James M. Orsini, M.D., director of medical oncology at Clara Maass Medical Center, and Paul A. Sorvino, actor, director, singer, sculptor and best-selling author.


Natale S. Ricciardi, President of Pfizer Global Manufacturing (PGM) and Senior Vice President of Pfizer Inc

Popular Italian singer and songwriter Giada Valenti will perform both the Italian and U.S. national anthems. Rocco B. Commisso, chairman and CEO of Mediacom Communications Corporation, will serve as the gala's chairman; Commisso received a NIAF Lifetime Achievement Award at the Foundation's gala in 2006 and is a member of the NIAF Board of Directors. The gala is hosted by Italy's Ambassador to the United States H.E. Giovanni Castellaneta and Mrs. Castellaneta.

Ricciardi holds the positions of president, Pfizer Global Manufacturing and senior vice president, Pfizer Inc. He joined the Pfizer Executive Leadership Team (ELT) and became Pfizer Continuous Improvement (CI) Sponsor in September 2007. Ricciardi was named president of PGM in 2004. He had been responsible for Pfizer's U.S. manufacturing operations since 1999, after four years as vice president of manufacturing for Pfizer's Animal Health Group. He led Pfizer's operations, including responsibility for Pfizer's sales and marketing operations in Puerto Rico and the Caribbean. Prior to Puerto Rico, he had several managerial assignments in New York and at the company's Brooklyn plant for more than 10 years. He joined Pfizer in 1972, directly from college, as a night shift supervisor at the Brooklyn plant.

Ricciardi serves on the Board of Directors of the National Association of Manufacturers (NAM) and is a member of its Executive Committee. NAM is the nation's largest industry trade association, representing small and large manufacturers in every industrial sector and in all 50 states. He also serves on the Board of Directors of Mediacom Communications Corp., Middletown, New York, the eighth-largest cable television operator in the United States. He chairs the Compensation Committee and serves on the Audit Committee. He earned a degree in chemical engineering from the City College of New York and an M.B.A in finance and international business from Fordham University in New York.

Gala tickets begin at $400 per person. Attire: Business. For sponsorship and ticket information, contact Carolyn Laurenzano at 202/939-3114 or carolyn@niaf.org.

The National Italian American Foundation (NIAF) is a non-profit organization dedicated to preserving and promoting the heritage and culture of Americans of Italian descent.