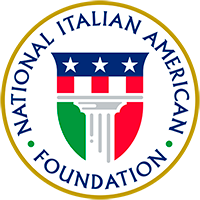 About

Join

Events

Programs

Culture

Support

Ferrero is a premier sponsor of NIAF. Learn More

Pete D'alessandro Named Sacramento Kings GM

FOR IMMEDIATE RELEASE

Contact:   Elissa Ruffino (NIAF) 202/939-3106 or elissa@niaf.org

---


Pete D' Alessandro of the Golden State Warriors, Jeff Capaccio, NIAF regional vice president and board member and Marco Belinelli of the Golden State Warriors at the Foundation's Media Forum in San Francisco in 2008.

(Washington, D.C. – June 17, 2013) The National Italian American Foundation (NIAF) congratulates Pete D' Alessandro on his new appointment as General Manager of the Sacramento Kings, the National Basketball Association's franchise in California's capital city.

"A highly talented basketball executive and proud Italian American, Pete brings not only passion and integrity to the sport but a keen sense of analytics and scouting expertise, that is sure to bring success to the Kings in the immediate future," said NIAF President and Chief Operating Officer John M. Viola.

D' Alessandro, a longtime supporter and friend of NIAF, was one of the special guests at the Foundation's annual media forum in San Francisco in 2008. D'Alessandro joined Golden State Warriors guard Marco Belinelli, at the time one of only two Italian players in the National Basketball Association (NBA), after a team practice to join journalists and NIAF Regional Vice President and Board Member Jeff Capaccio at the event. There, D'Alessandro brought signed basketballs, photos and team jerseys which he presented to the youngest sports enthusiasts.

Most recently, D'Alessandro served as executive vice president of basketball operations and assistant general manager for the Denver Nuggets. From 2004-08, D'Alessandro worked in the Golden State Warriors' front office, where he began as the director of basketball operations and later promoted to assistant general manager in 2006.

D'Alessandro got his start in the game at St. John's University, where he worked as a video coordinator for legendary coach Lou Carnesecca. He proceeded to get his law degree and worked briefly in politics and also at a sports agency, before joining the Golden State Warriors' front office in 2004.

The National Italian American Foundation (NIAF) is a non-profit organization dedicated to preserving and promoting the heritage of Italian Americans. Visit www.niaf.org.