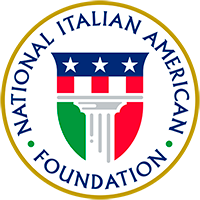 About

Join

Events

Programs

Culture

Support

Pepsico CEO To be Honored at Italian-American Gala in Washington, D.C.

FOR IMMEDIATE RELEASE

Contact:   Elissa Ruffino (NIAF) 202/939-3106 or elissa@niaf.org

---

PEPSICO CEO TO BE HONORED AT ITALIAN-AMERICAN GALA IN WASHINGTON, D.C.
**Jimmy Kimmel, Carla Gugino and Lidia Bastianich at Gala**

(WASHINGTON, D.C.— October 1, 2009) Massimo F. d'Amore, CEO of PepsiCo Americas Beverages, will be honored at the National Italian American Foundation's (NIAF) 34th Anniversary Awards Gala in Washington, D.C. Mr. d'Amore will receive a NIAF Special Achievement Award in Business on October 24, 2009 at the Hilton Washington. The black-tie event begins with a 7 p.m. reception followed by dinner and an awards ceremony.


Massimo F. d'Amore

The NIAF gala is one of the premier annual events in the nation's capital, attracting more than 3,000 guests from the United States and Italy. In keeping with our tradition of hosting the president, President Barack Obama has been invited to attend.

Comedian Jimmy Kimmel, host and executive producer of ABC's late-night talk show "Jimmy Kimmel Live!," will serve as the evening's master of ceremonies.

"Today, I am a proud man. There is simply no better litany to the cultural, political and commercial collaboration between Italy and America than the roll-call of previous nominees for NIAF awards. I am deeply honoured to be counted amongst their number. I should perhaps save my 'Grazie's for the Gala ceremony, but I must immediately pay homage to the contribution of my colleagues at PepsiCo – a truly global business, populated with representatives from every corner of the world – who bring something of their own cultures to my life everyday. It is with them that I share my pride," Mr. d'Amore said.

Honorees joining Mr. d'Amore include Carla Gugino, actor from the film "The Watchmen" and in the HBO series "Entourage;" Lidia Matticchio Bastianich, chef, restaurateur, cookbook author, philanthropist and Public Television cooking show host; Janet Napolitano, U.S. Secretary of the Department of Homeland Security; and Antonello Venditti, renowned Italian singer and songwriter. Venditti also will be performing Friday evening, October 23 in the hotel's International Ballroom.

Named CEO of PepsiCo Americas Beverages in November 2007, Mr. d'Amore oversees a portfolio that includes Pepsi-Cola North America, Gatorade, Tropicana, the company's Latin American beverage business and the PepsiCo Food Service division in North America. He previously served as an executive vice president for PepsiCo International, president of the Latin American region for four years and senior vice president of PepsiCo Corporate Strategy & Map Development for two years. He also served as senior vice president and chief marketing officer for Pepsi-Cola International (PCI), a position he assumed in 1998, and business unit general manager in Turkey and Central Asia beginning in 1999. Prior to joining PepsiCo, Mr. d' Amore worked for Proctor & Gamble in operations, marketing and general management in Europe and North Africa.

A native of Italy, Mr. d'Amore is an engineering graduate of the Swiss Polytechnic Institute in Lausanne, Switzerland, where he also received a Master of Science degree. He has lived in Italy, Switzerland, Belgium, Morocco, France, and, for the last 14 years, in the U.S. He now resides in Westchester, N.Y. Mr. d'Amore is fluent in English, Italian and French, and has a working command of Spanish and German.

During NIAF's convention weekend, the Foundation will host Piazza d'Italia, a two-day exhibition of Italy's Best, and a Celebrity Auction and Luncheon. Friday evening's "Antonello Venditti Live!" includes an exclusive performance by Italy's famed singer.

A screening of the documentary "Pane Amaro" by a NIAF grant recipient and a seminar on the culture of food and wine are also part of the convention.

LM Wines will be the official wine sponsor of the gala dinner. Tickets to Saturday's gala begin at $400 per person. Proceeds will benefit NIAF's educational programs. For tickets or sponsor information, contact Jerry Jones at 202/387-0600 or jerry@niaf.org, or register online at www.niaf.org.

The National Italian American Foundation (NIAF) is a non-profit organization dedicated to preserving and promoting the heritage and culture of Americans of Italian descent.