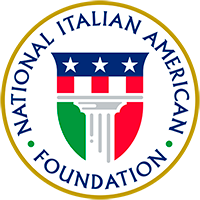 About

Join

Events

Programs

Culture

Support

Official Statement on the Passing of Former NIAF Vice Chairman Joe Maselli

FOR IMMEDIATE RELEASE

Contact:   Elissa Ruffino (NIAF) 202/939-3106 or elissa@niaf.org

---

OFFICIAL STATEMENT ON THE PASSING OF FORMER NIAF VICE CHAIRMAN JOE MASELLI

Attribute to the National Italian American Foundation (NIAF) President Joseph Del Raso, Esq.


Joe Maselli

On behalf of the National Italian American Foundation Board of Directors, I am deeply saddened by the death of Joe Maselli, who passed away Sunday after a brief hospitalization at Ochsner Foundation Hospital in the city of New Orleans. All who worked with him during his tenure as the Foundation's vice chairman, senior vice president, and a member of NIAF's Board of Directors will feel the loss of his friendship, leadership and wonderful sense of humor.

Joe never missed an opportunity to celebrate the Italian and Italian American culture. He made a lifetime commitment to the Italian American community as evidenced by his many contributions to the city of New Orleans and to Italian Americans. He was the driving force behind the construction of Piazza d'Italia in the city's business district, founded the American-Italian Renaissance Foundation and oversaw an American-Italian Sports Hall of Fame.

On a personal note, Joe was a great inspiration and role model to me when I joined NIAF as a younger board member. His leadership skills have inspired our current board and have furthered the causes closest to Joe's heart – promoting future generations of young Italian Americans through scholarship.

The son of immigrant parents, he left a legacy of good works to all of us at the Foundation and his family.

Washington, D.C.
October 20, 2009
Contact: Elissa Ruffino, 202/939-3106, elissa@niaf.org

The National Italian American Foundation (NIAF) is a non-profit organization based in Washington, D.C., dedicated to preserving the heritage of Italian Americans. Visit www.niaf.org.