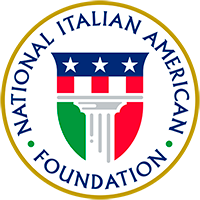 About

Join

Events

Programs

Culture

Support

Ferrero is a premier sponsor of NIAF. Learn More

Official NIAF Statement: Appointment Of Secretary Of The U.S. Department Of Homeland Security Janet Napolitano To Serve As President Of The University Of California

FOR IMMEDIATE RELEASE

Contact:   Elissa Ruffino (NIAF) 202/939-3106 or elissa@niaf.org

---

Attribute to John M. Viola, National Italian American Foundation Chairman (NIAF) President


Secretary Janet Napolitano at podium giving her acceptance speech in 2009 at NIAF's 34th Anniversary Awards Gala Weekend.

"On behalf of the National Italian American Foundation Board of Directors, we send our warmest congratulations to Janet Napolitano, secretary of the U.S. Department of Homeland Security and twice-elected governor of Arizona, on her appointment to serve as the first woman president of the University of California.

"We wish Janet every success as the incoming 20th president of one of our nation's leading educational institutions, with its 10 campuses, five medical centers, three affiliated national laboratories and a statewide agriculture and natural resources program.

Her experience and leadership are a testament to her skills and years of outstanding public service to the citizens of Arizona and our country. As a strong advocate for public education, we know she will tackle key issues and challenges facing students today with great courage and conviction.

"The Foundation looks forward to working with Janet on our shared goals of providing the best educational opportunities for our students.

"As an Italian American, she is proud of our rich heritage and culture. In 2009, Janet received NIAF's Special Achievement Award for Public Service during the Foundation's 34th Anniversary Gala in Washington, D.C."

Washington, D.C.
July 30, 2013

The National Italian American Foundation (NIAF) is a non-profit organization based in Washington, D.C., dedicated to preserving the heritage of Italian Americans. Visit www.niaf.org.

The University of California, widely considered the nation's premier public university system, enrolls more than 234,000 students, employs about 208,000 faculty and staff, and counts more than 1.6 million living alumni. Its annual operating budget stands at more than $24 billion.