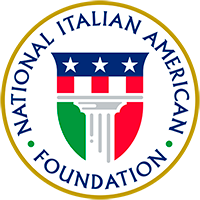 About

Join

Events

Programs

Culture

Support

Ferrero is a premier sponsor of NIAF. Learn More

Nicolas Cage to be Honored at Italian American Gala

FOR IMMEDIATE RELEASE

Contact:   Elissa Ruffino (NIAF)   202/939-3106202/939-3106 or elissa@niaf.org

---

NICOLAS CAGE LEADS THE LIST OF STARS TO BE HONORED AT ITALIAN AMERICAN GALA IN WASHINGTON, DC

(WASHINGTON, DC – July 17, 2001) Actor Nicolas Cage is among the Italian American celebrities to be honored at the National Italian American Foundation (NIAF) 26th Anniversary Awards Gala, Saturday evening, October 20 at the Washington Hilton Hotel, Washington, D.C.

A special NIAF award will be presented to actor Christopher Reeve and his Italian American wife, Dana, for their outstanding work in spinal cord injury research.

Business leaders to be honored at this year's gala include Domenico De Sole, president and CEO of Gucci Group NV and Roger Enrico, vice chairman and CEO of PepsiCo, Inc.

President George W. Bush, members of the Italian American Congressional Delegation, and Italian American leaders in business, sports, entertainment and the arts are also expected to attend the event.

The NIAF awards gala dinner is one of the premier annual events in Washington, DC, attracting more than 3,100 people from throughout the country and abroad. Traditionally, the event has been attended by every U.S. president since 1975.

The year 2001 NIAF Gala Dinner chairman is United States Senator Rick Santorum of Pennsylvania.

Past award recipients have included Frank Sinatra; Al Pacino; Gianni Versace; Danny DeVito; Joe Montana; Tony Bennett; John Travolta; Liza Minnelli; Lee Iacocca; Sophia Loren; Luciano Pavarotti; U.S. Supreme Court Justice Antonin Scalia; Rose Marie Bravo; Yogi Berra; Paul Tagliabue; Jerry Colangelo; Perry Como; Joe DiMaggio; and others who have brought honor to their Italian heritage.

The NIAF Year 2001 Gala Awards Dinner and Annual Convention will feature conferences, exhibits, the traditional celebrity luncheon and auction, a seminar on tourism, and a wine tasting hour. Proceeds from the event will benefit the NIAF Scholarship and Education Programs.