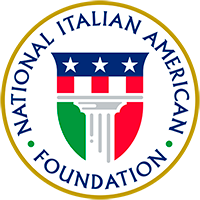 About

Join

Events

Programs

Culture

Support

Ferrero is a premier sponsor of NIAF. Learn More

NIAF Travel Program Revisits Sicily

FOR IMMEDIATE RELEASE

Contact:   Elissa Ruffino (NIAF)  202/939-3106202/939-3106 or elissa@niaf.org

---

NIAF CULTURAL TRAVEL PROGRAM REVISITS SICILY
*Weekly Departures October 2001 through May 2002 from NYC/JFK from $1,246 to $1,369*

(WASHINGTON, DC – June 1, 2001) The National Italian American Foundation (NIAF) is continuing its popular Italy travel program to Sicily with a series of seven-day tours of the island, from October 2001 through May 2002 with costs ranging from $1,249 to $1,369 per person, based on double occupancy and month of departure. Tours will visit Agrigento, Caltanissetta, Monreale, Palermo, Piazza Armerina, Selinunte, Siracusa, and Taormina.

Participants receive round-trip airfare from NYC/JFK to Catania on Alitalia Airline; seven nights' accommodations at a four-star hotel (double occupancy); seven buffet-style breakfasts and seven dinners; and transfers to and from the airport and hotel. Cost per person, double occupancy depends on time of travel, for example: November/February/March is $1,249.00; October/April/May is $ 1,369.00. Admission fees to museums and local guides are included in the travel package. At an additional charge, other cities of embarkation are possible subject to availability and scheduling. The tour program, which has been sold out every year for the past five years, is offered on a first-come, first-served basis. The travel program is supported and partially underwritten by the Caltanissetta Tourist Board.

Four full-day escorted excursions to Palermo/Monreale, Argrigento/Selinunte Taormina and Siracusa, and two half-day trips to Piazza Armerina, and Caltanissetta are planned. An English-speaking tour director will escort each group. A traditional folklore troupe will entertain one evening. Participants may choose from 19 departure dates beginning October 1, 2001 through May 27, 2002.

For a brochure and reservation form, visit our travel section on our new and improved website here or to request one write us travel@niaf.org or write to NIAF Italy Travel, c/o Unitours, 411 West Putnam Avenue, Greenwich, CT 06830. Phone: 1-888-846-NIAF(6423) . Fax: 1-203-629-1905.