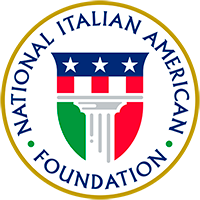 About

Join

Events

Programs

Partnerships

Culture

NIAF to Host 48th Anniversary Gala Celebrating Emilia-Romagna and the Italian Diaspora

FOR IMMEDIATE RELEASE

CONTACT:
Gabriella Mileti
Director of Special Programs and PR | NIAF
202-939-3116 (o)
gmileti@niaf.org

---

(Washington, D.C. – August 10, 2023) – The National Italian American Foundation (NIAF) will host its 48th Anniversary Gala on Saturday, October 14, 2023, at the Omni Shoreham Hotel in Washington, DC. The annual black-tie event celebrates the rich Italian culture and brings together business, political, and cultural leaders.  The evening will also commemorate nearly five decades of the Foundation's work celebrating Italian American achievement since its inception in 1975.

This year's gala will honor Emilia-Romagna as NIAF's 2023 Region of Honor. The tastes, sights, and sounds of this iconic region will be highlighted throughout the evening's program.  An aperitivo reception presented by Campari will kick off the celebration.

The gala dinner will be emceed by acclaimed Italian Americans Maria Bartiromo, Anchor and Global Markets Editor for FOX Business Network and FOX News Channel and Joe Piscopo, entertainer, actor and radio host.  Their presence will undoubtedly enhance the gala experience. This year's distinguished gala honorees thus far include Founder of Paychex, entrepreneur, and civic leader, Tom Golisano; philanthropist Veronica Berti Bocelli; CEO of Formula One Group Stefano Domenicali; and musician and songwriter Neil Giraldo.  Additional honorees will be announced in the near future.  The night will wrap up with an entertaining After-Hours celebration featuring a Venetian Hour.

Tom Golisano
Founder of Paychex
(view bio)
Stefano Domenicali
President & CEO, Formula 1®
(view bio)
 
 
Neil Giraldo
Musician and Songwriter
(view bio)
Veronica Berti Bocelli
CEO of Almud Music Editions
Vice-Chair of the Andrea Bocelli Foundation
(view bio)
 
 

Earlier in the day, NIAF will also host the NIAF Forum, a series of seminars focused on the global Italian diaspora and transatlantic relations. The Italian diaspora consists of over 80 million people of Italian descent living outside of Italy. Major diaspora populations reside in Brazil, Argentina, Canada, Australia, Venezuela, and Uruguay. Finalized seminar schedules detailing the sessions and times will be made available at a later date.

Proceeds allow NIAF to provide impactful educational, cultural, and youth programs.  Sponsorship opportunities are available at niaf.org/gala.  Applications for media credentials are now being accepted on the NIAF website.

###

---

About NIAF
The National Italian American Foundation (NIAF) is a non-profit organization based in the United States that promotes the Italian culture and heritage. Founded in 1975, NIAF has been a leading advocate for Italian Americans, preserving their legacy and promoting their contributions to the United States.