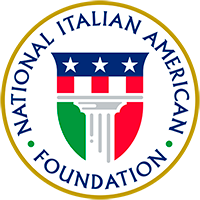 About

Join

Events

Programs

Culture

Support

Ferrero is a premier sponsor of NIAF. Learn More

NIAF Salutes NY Yankees Legend and MLB Hall of Famer Yogi Berra on His 89th Birthday

FOR IMMEDIATE RELEASE

Contact:   Elissa Ruffino (NIAF) 202/939-3106 or elissa@niaf.org

---

*Auguri Yogi, A Cent Anni*

(Washington, D.C. — May 12, 2014 ) New York Yankees legend and Italian American icon Yogi Berra reached yet another milestone as the Hall of Fame catcher turns 89 years old today. In a national birthday salute, the Foundation's Board of Directors, its staff and family send birthday greetings to one of baseball's greatest players and most memorable personalities.

When you think of the greatest living ballplayers, you have to start that list with Yogi Berra," said NIAF President John M. Viola. "As an athlete, role model, husband, father, great Italian American and longtime friend, NIAF is proud to honor Yogi on this important day."

A 1996 recipient of NIAF's Lifetime Achievement Award in Sports, Berra was honored during NIAF's 21st Anniversary Awards Gala in Washington, D.C. Several years later, NIAF was proud to support the work of the Yogi Berra Museum and presented Berra with a check of $10,000 for the Yogi Berra Museum and Learning Center, located on the campus of Montclair State University in upper Montclair, N.J. Berra has devoted a great deal of his time and effort making the museum a place where the public can learn more about baseball and the evolution of the position of catcher.

Born in St. Louis, Mo., and baptized Lawrence Peter Berra, Yogi got his nickname in the early 1940s from Bobby Hoffman, who saw him sitting in the dugout one day with his legs crossed in the lotus position. "You look like a yogi," Hoffman said. That nickname has stuck with Berra all these years.

The National Italian American Foundation (NIAF) is a non-profit organization dedicated to preserving and promoting the heritage of Italian Americans. Visit www.niaf.org.