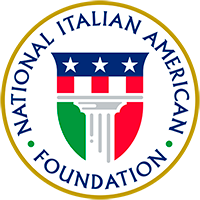 About

Join

Events

Programs

Culture

Support

Ferrero is a premier sponsor of NIAF. Learn More

NIAF Revitalizes "Gardens of Hope" **D.C. Chefs Join Taste of the Nation at Baltimore Garden**

FOR IMMEDIATE RELEASE Contact:   Elissa Ruffino (NIAF) 202/939-3106 or elissa@niaf.org

---

(WASHINGTON, DC – March 23, 2006) On Sunday, March 26, the National Italian American Foundation (NIAF) is joining local chefs in the metropolitan Washington area, volunteers and members of the Taste of the Nation planning committee to revitalize "Gardens of Hope," an urban gardening program in Baltimore, Md., sponsored by the Foundation.

"The Foundation's goal is to bring the benefit of urban gardening to those in need," NIAF ChairmanDr. A. Kenneth Ciongoli said. "The art of gardening, which was a traditional Italian American immigrant experience, has brought a sense of community to those that have participated and needs to continue in Baltimore and other cities," he added. "These gardens stimulate social interaction, encourage self-reliance, beautify neighborhoods, produce nutritious food, reduce family budgets and create opportunities for recreation, exercise, therapy and education. "

The "Gardens of Hope" project began in 1997 to benefit the underprivileged, the homeless, and those in inner city shelters in the Upton neighborhood. "Gardens of Hope" spans two city blocks, leased from the city at no cost. Area elementary schools use this project to enhance their science and social studies curriculums. Baltimore City homeless shelters are partners in the program and benefit from the gardens' produce.

The history of Gardens of Hope dates back almost twenty years. In 1987, Ms. Gloria Luster started these gardens to help the community. The garden is made up of many plots. Each plot is assigned to a single person or group with the understanding that they will donate harvests to a local soup kitchen, food bank or shelter, and maintain the plot. If not, it will be mowed and given to someone else. Produce is given to community soup kitchens, homeless shelters, and the families of the gardeners.

To join the events planned from 1 to 3 pm on Sunday, March 26, contact Tara Elliot, 202/939-3104 ortara@niaf.org

The National Italian American Foundation (NIAF) is a non-profit, non-partisan foundation dedicated to promoting the contributions of Italian Americans. The Foundation has a wide-range of programs that provide scholarships and cultural grants, conferences and seminars. Visit our website at www.niaf.org.