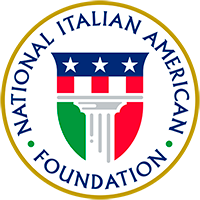 About

Join

Events

Programs

Culture

Support

Ferrero is a premier sponsor of NIAF. Learn More

NIAF Recognizes Accomplishments of Broadcasting Industry at Washington Gala

FOR IMMEDIATE RELEASE

Contact:   Elissa Ruffino (NIAF) 202/939-3106202/939-3106 or elissa@niaf.org

---

*RAI-Radiotelevisione Italiana Celebrates 50-Year Presence in U.S.*

**RAI President Paolo Garimberti to Receive NIAF Recognition Award**

(WASHINGTON, D.C. – October 20, 2010) The National Italian American Foundation (NIAF) will celebrate RAI's 50-year presence in United States and recognize the company's excellence in broadcasting during the Foundation's 35th Anniversary Awards Gala in Washington, D.C., on October 23, 2010 at the Washington Hilton.

Paolo Garimberti, president of RAI-Radiotelevisione Italiana, will receive the 2010 NIAF Recognition Award. The NIAF award recognizes the company's dedication to quality programming and commitment to sharing Italian culture with the U.S. and the world at large as it celebrates its' 50-year presence in American broadcasting.


Paolo Garimberti

"RAI epitomizes the strong bridge of communication between Italy and the U.S., while Paolo Garimberti embodies the leadership qualities inherent in the Italian spirit. On behalf of NIAF's Board of Directors, I am proud of the relationship and friendship we have shared with RAI over the last three decades," NIAF President Joseph V. Del Raso, Esq. said.

NIAF Vice Chairman Hon. Louis J. Freeh will present the award to Garimberti. At the black-tie event. The NIAF gala is one of the premier annual events in the nation's capital attracting more than 3,000 guests from the U.S. and Italy.

Garimberti will be joined by other honorees from Italy including Dott. Fulvio Conti, CEO of ENEL S.p.A., and Aurelio De Laurentiis, Italian film producer and president of SSC Napoli soccer club.

The National Italian American Foundation (NIAF) is a non-profit organization dedicated to preserving and promoting the heritage and culture of Americans of Italian descent. Visit: www.niaf.org.