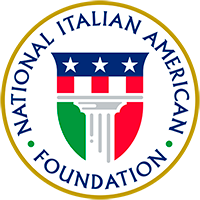 About

Join

Events

Programs

Culture

Support

Ferrero is a premier sponsor of NIAF. Learn More

NIAF President Responds to MTV's Plans To Film Season Four of "Jersey Shore" in Italy

FOR IMMEDIATE RELEASE

Contact:   Elissa Ruffino (NIAF) 202/939-3106 or elissa@niaf.org

---

"We are disappointed that this irresponsible programming will be brought to Italy because it affects the image of all Americans — not only Italian Americans. There is a perverse curiosity in wanting to watch the show and the Italian audience, like the American audience, may be attracted to the show out of curiosity. But we know that the Italians' good taste will immediately recognize this genre of programming for what it's worth."

"It is unfortunate that American television producers want to export an image of young Americans that has little to do with the image of most of our youth. American youth has so much to offer the modern world and it is certainly not representing by the caricatures portrayed by the Jersey Shore cast."

The National Italian American Foundation (NIAF) is a non-profit organization based in Washington, D.C., and dedicated to preserving the heritage of Italian Americans. Visit www.niaf.org.