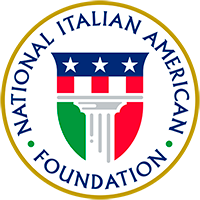 About

Join

Events

Programs

Partnerships

Culture

NIAF on Campus Application is Now Open

FOR IMMEDIATE RELEASE

CONTACT:
Elena Isella | NIAF
eisella@niaf.org
+1 412-596-5848 (c)
+1 202-939-3108 (o)

---

The NIAF on Campus Program Provides Funding for University Italian Clubs

(Washington, D.C. – July 20, 2022) – The National Italian American Foundation is pleased to announce the application is now open for the NIAF on Campus program. The program empowers Italian American college students with the resources to support the success of university Italian clubs across the United States. This year-long program culminates in bringing together a representative from each NIAF on Campus club to participate at NIAF's Anniversary Gala. The student representatives will have the opportunity to connect with other Italian American college leaders.

"Our youth is the future of the Italian American community," said NIAF Chairman Robert E. Carlucci. "NIAF is dedicated to engaging young Italian Americans to help develop a greater awareness of their heritage. Through NIAF on Campus, the Italian American leaders of tomorrow are given the tools to develop a strong Italian American community on their college campuses and promote their culture for years to come."

NIAF on Campus supports 20 student-run Italian organizations across the United States. Each Italian club is eligible for up to $1,500 in funding to carry out entertaining and educational Italian American events per academic year. By providing financial assistance to host events on campus, NIAF seeks to engage with college students at each university to maintain and promote the Italian American culture.

This year's NIAF on Campus representatives will be invited to NIAF's 48th Anniversary Gala weekend, October 13-15, 2023. The student representatives will attend academic sessions as well as the annual black-tie gala.

Eligibility Criteria:

Student applicants must have Italian American ancestry
Student applicants must be currently enrolled in a college or university
Student applicants must be active in promoting the Italian language and history through a club, a language society, or a major or minor in Italian or Italian American studies

How to Apply:

---

The National Italian American Foundation (NIAF) is a non-profit, non-partisan organization dedicated to preserving, promoting, and protecting the Italian American heritage and culture. To learn more about the Foundation, please visit www.niaf.org.