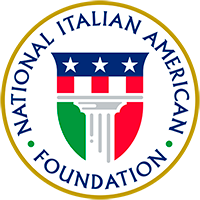 About

Join

Events

Programs

Culture

Support

NIAF Networks with Media in Tampa

FOR IMMEDIATE RELEASE

Contact:   Elissa Ruffino (NIAF) 202/939-3106 or elissa@niaf.org

---

To kick-off NIAF's 2004 media activities the Foundation hosted its first media networking reception for American journalists of Italian heritage in Florida at The Italian Club of Tampa (L'Unione Italiana) in Ybor City on March 18. The event was co-chaired by Paul Dellegatto, chief meteorologist at Fox 13 News and Steve Otto, columnist at The Tampa Tribune.

Attendees included journalists from the print and electronic media including: The Tampa Tribune, Il Giornale Italo-Americano, WKMG-TV in Orlando, WQYK-FM radio, and WFLA.

Mayor Pamela Iorio declared March 18 as "National Italian American Foundation Day" in the City of Tampa. NIAF area coordinator in Tampa, Giovanna Carnera, presented the mayor's proclamation to Arthur J. Furia, Esq., NIAF regional vice president for southeast and Hon. Gianfranco Colognato, Italy's Consul General in Miami. During the reception, Furia was joined by Ken Aspromonte, NIAF board member, and June Blatt, NIAF grant recipient.

The goal of NIAF media events is to give journalists an opportunity to take a break from their hectic schedules to meet with their colleagues, while introducing the Foundation to them as the "one-stop" source for information about Italian Americans and issues important to the Italian American community.

NIAF keeps in contact with the media by forwarding its news releases, publications and calendar of events. Presently, the communication's department is compiling a directory of Italian Americans in the media to be released later this year. Similar media events are planned for Boston in May and Miami in June.