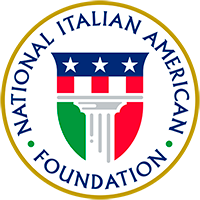 About

Join

Events

Programs

Partnerships

Culture

NIAF Mourns the Passing of Former U.S. Attorney General of New Jersey and NIAF Board Member Robert Del Tufo

FOR IMMEDIATE RELEASE

Contact: Elissa Ruffino, 202-939-3106, elissa@niaf.org

______________________________________________________________________________________________________________________

Attribute to NIAF Chairman Emeritus Honorable Frank J. Guarini and NIAF President John M. Viola

"On behalf of the National Italian American Foundation (NIAF) Board of Directors, we are deeply saddened by the passing of Robert J. Del Tufo, one of the distinguished members of the NIAF Board of Directors who served from March 1995 to March 2003. He was a former U.S. Attorney for the District of New Jersey, a former U.S. Attorney General of New Jersey, and a former partner at Skadden, Arps, Slate, Meagher & Flom LLP. We extend our heartfelt condolences to the Del Tufo family. Del Tufo died at age 82 on March 3, 2016.

"He was one of the finest attorney generals for the state of New Jersey and extremely active and outspoken member of NIAF's Board. Robert believed deeply in his ethnicity and shared it through his commitment to the Foundation and its mission.

"An outstanding scholar and leader, he was a talented public servant who was schooled at Princeton University and Yale Law School for the important roles he played in government.

On a personal note, added Frank Guarini, "he was a dear friend, whose advice was most helpful and valuable. His passion and commitment to his heritage will be long remembered with great affection and admiration."

The National Italian American Foundation (NIAF) is a non-profit organization based in Washington, D.C., dedicated to persevering the heritage of Italian Americans. Visit www.niaf.org.