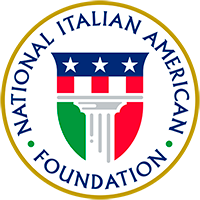 About

Join

Events

Programs

Culture

Support

Ferrero is a premier sponsor of NIAF. Learn More

NIAF Mourns the Passing of Former Board Member Jeffrey M. Capaccio

FOR IMMEDIATE RELEASE

CONTACT:
Natalie Wulderk
nwulderk@niaf.org
+1-202-939-3117

---

(Washington, D.C. – March 24, 2021) The National Italian American Foundation (NIAF) mourns the passing of Jeffrey M. Capaccio, age 62, a former member of the NIAF Board of Directors. He had been a managing partner of the San Francisco office of Carr & Ferrell LLP, a Silicon Valley based intellectual property firm from 1999 until his death.

"Jeff Capaccio's passion for Italy and Italian American heritage was astounding," said NIAF Chairman Patricia de Stacy Harrison. "His tireless effort to promote Italian and Italian Americans in hi-tech and innovation truly empowered exceptional leadership in our community and was of extraordinary value to our Board of Directors. The NIAF family is deeply saddened by this untimely loss. He will always be admired and remembered."

Actively involved in the Italian American community and fluent in Italian, Mr. Capaccio was the founder and chairman of the Silicon Valley Italian Executive Council, representing more than 1,500 top Italian and Italian American executives in the field of high technology. He was appointed a Genoa Ambassador to the World by Genoa's Mayor Marco Bucci in 2017. Mr. Capaccio co-founded and served as president of Amici Dell'Italia Foundation Inc. (1994-1997) and Associazione Liguri Nel Mondo (1985-1990). He was president of the Columbus Day Celebration Inc. and served on its Board of Directors. In 1995, the Italian Consulate General of San Francisco appointed Mr. Capaccio as its legal counsel. He also served as vice chair of the San Francisco Assisi Sister City Committee.

Mr. Capaccio served on NIAF's Board from 2002 to 2016 and was NIAF's regional vice president for the Far West Region of the United States.

Born and raised in San Francisco, his Italian family hails from the regions of Calabria, Campania and Liguria. Mr. Capaccio earned a Juris Doctor degree and a Bachelor of Science degree in political science from the University of Santa Clara, where he graduated Phi Beta Kappa and Magna Cum Laude.

He is survived by his mother Evelyn, son Mark, and longtime companion Patricia Lusk.

---

The National Italian American Foundation (NIAF) is a non-profit, non-partisan organization dedicated to preserving, promoting and protecting the Italian American heritage and culture. To learn more about the Foundation and become a member, please visit www.niaf.org.