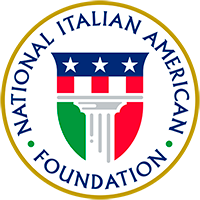 About

Join

Events

Programs

Partnerships

Culture

NIAF Mourns the Passing of Sports Great Joe Garagiola

For Immediate Release

Contact: Elissa Ruffino, elissa@niaf.org, 202-939-3106

_______________________________________________________________________________________________________

Attributed to NIAF Chairman Joseph V. Del Raso and President John M. Viola

"On behalf of the National Italian American Foundation (NIAF) Board of Directors, we are deeply saddened by the passing of Joe Garagiola, MLB catcher, host of the 'Today" show and  known as sport's ambassador to the American public. We extend our sincere and heartfelt condolences to the Garagiola family. Joe passed away on March 23 in Scottsdale, Ariz., at the age of 90.

"Joe was a longtime NIAF supporter and a true support to the Foundation. In 1996, he attended NIAF's 21st Anniversary Awards Gala in Washington, D.C., to pay tribute to his dear friend, Yogi Berra, who was an honoree. As one of the nation's favorite sports broadcasters, Joe also enjoyed meeting other journalists at the Foundation's media forums in Phoenix, Ariz.

The son of Italian immigrants, Joseph Henry Garagiola, was born in St. Louis, Mo., and lived in an Italian American neighborhood known as the Hill. There, and throughout America, he has been admired for his commitment to the Italian American community and the positive impact he has on young people.

"His legacy and engaging personality will be long remembered with admiration by the NIAF family."

Washington, D.C.

March 24, 2016

The National Italian American Foundation (NIAF) is a non-profit organization dedicated to preserving and promoting the heritage and culture of Americans of Italian descent. Visit www.niaf.org.