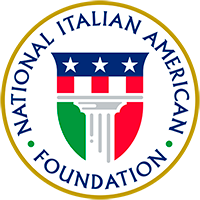 About

Join

Events

Programs

Culture

Support

NIAF Mourns Passing of Former Board Member

FOR IMMEDIATE RELEASE

Contact:   Elissa Ruffino (NIAF) 202/939-3106 or elissa@niaf.org

---

(WASHINGTON, DC – January 23, 2004) Edward Di Loreto, former National Italian American Foundation (NIAF) board member and NIAF Council member since 1977, died January 15 at his home. He was 90.

DiLoreto, founder and chief executive of DiLoreto Enterprises, an engineering company in California, was an integral member of the NIAF board of directors in the early years of the Foundation.

"Edward DiLoreto was a warm, generous and loving man who gave a great deal to his community and country. A leader amongst men, he believed deeply in his heritage and was an asset to the Italian American community. He will be deeply missed," NIAF Chairman Frank J. Guarini, said.

His son, Los Angeles Superior Court Judge Joseph DiLoreto, a NIAF board member, says his father, who ran his company from his home while fighting cancer, was a man with "an incredible work ethic…a businessman first, second, and third."

DiLoreto, recipient of the Cavalier Award from the Italian Government, will long be remembered for his seeming endless philanthropic contributions. He spent years promoting and preserving Italian heritage and was an active member of numerous organizations, including the Italian Mutual-Aid Society and UNICO National. In 1982, DiLoreto took on the role of Endowment Fund Chairman for NIAF. Under his leadership, the Fund gained more than $1 million in pledges in the first few months. He served on various commissions for city, state and national governmental agencies, was twice named Rockwell International Man of the Year, served as chairman of the fund raising drive for Casa Italiana in Los Angeles, and was one of three men whose donation led to what is now the Pepperdine University School of Law.

The National Italian American Foundation (NIAF) is a non-profit organization based in Washington, DC and dedicated to preserving the heritage of Italian Americans. Learn more about our youth programs by visiting www.niaf.org.