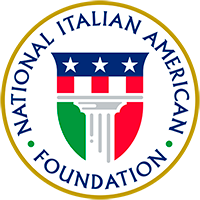 About

Join

Events

Programs

Culture

Support

NIAF Leadership goes To the Bronx To Celebrate Italian Heritage and Culture

FOR IMMEDIATE RELEASE

Contact:   Elissa Ruffino (NIAF) 202/939-3106 or elissa@niaf.org

---

MEDIA ADVISORY

Event: National Italian American Foundation (NIAF) Leadership Goes to the Bronx to Celebrate Italian Heritage and Culture

When: December 5, 2009 at 11 a.m.

Where: Arthur Avenue Market, 2344 Arthur Avenue, Bronx, NY
Zero Otto Nove, 2357 Arthur Avenue, Bronx, NY

What: The walking tour of Belmont begins at 11 a.m. at the Arthur Avenue Market and
concludes with a luncheon at 1 p.m. at Zero Otto Nove


Arthur Avenue, photo by Maggie Soladay

John F. Calvelli, National Italian American Foundation (NIAF) secretary and Wildlife Conservation Society executive vice president of public affairs, will lead a group of Foundation board members on a tour of the Bronx's Belmont neighborhood at the Arthur Avenue Market on Saturday, December 5, 2009.

Belmont is the newest business improvement district (BID) in New York City and one of the only BID's in the country promoting Italian heritage and culture. To celebrate the neighborhood's designation, Calvelli will be joined by NIAF President Joseph V. Del Raso, Esq. who is a partner at Pepper Hamilton LLP, and several board members including Gabriel A. Battista, a telecommunications executive; Rocco B. Commisso, chairman and CEO of Mediacom Communications; Matthew DiDomenico, Sr., president of John Matthew Realtors; Mario J. Gabelli, chairman and CEO of GAMCO Investors, Inc.; Patricia de Stacy Harrison, president and CEO of the Corporation for Public Broadcasting; Joseph Moglia, CEO of TD Ameritrade Holding Corp.; Judge Dominic Massaro of New York's State Supreme Court; Salvatore M. Salibello, managing partner at Salibello & Broder; and Michael A. Zampardi, an executive at Virtu Management. Frank Franz, chair of the Belmont Improvement District, will be joining NIAF's leadership. A special visit to Mike's Deli, the original Arthur Avenue Italian Deli, and owner David Greco, a longtime NIAF supporter, are also part of the schedule.

The famous Arthur Avenue is in the heart of Belmont. The area is lined with a host of Italian restaurants, delis, bakeries, cafés, and merchants. Additionally, Belmont is the proud home of some of the country's greatest cultural institutions including the New York Botanical Gardens and the Wildlife Conservation Society's Bronx Zoo.
MEDIA NOTE:
Members of the media who wish to attend the event please contact Elissa Ruffino (NIAF) elissa@niaf.org, 202/939-3106 or Max Pulsinelli (WCS) mpulsinelli@wcs.org, 718/220-5182.

The National Italian American Foundation (NIAF) is a nonprofit, nonpartisan educational foundation that promotes Italian American culture and heritage. NIAF serves as a resource on the Italian American community and has educational and youth programs including scholarships, grants, heritage travel, and mentoring.

The Wildlife Conservation Society saves wildlife and wild places worldwide. We do so through science, global conservation, education and the management of the world's largest system of urban wildlife parks, led by the flagship Bronx Zoo. Together these activities change attitudes towards nature and help people imagine wildlife and humans living in harmony. WCS is committed to this mission because it is essential to the integrity of life on Earth.