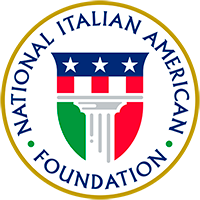 About

Join

Events

Programs

Culture

Support

NIAF Launches Redesigned Web Site

FOR IMMEDIATE RELEASE

Contact:   Elissa Ruffino (NIAF) 202/939-3106 or elissa@niaf.org

---

NIAF LAUNCHES REDESIGNED WEB SITE

** Visit the new www.niaf.org **

(WASHINGTON, DC — September 12, 2008) The National Italian American Foundation (NIAF) unveils its newly redesigned Web site today at www.niaf.org. The site features a streamlined, sophisticated look, video capabilities and online access to past and current content from NIAF publications.

According to NIAF Chairman A. Kenneth Ciongoli, "NIAF's site gives our supporters continuous news and events within the Foundation and brings our rich Italian American culture to all to appreciate."

Through www.niaf.org., visitors can sign up to receive free e-mail announcements and notices about Foundation activities, donate to or join the Foundation, learn about NIAF's affiliate organizations, access information about NIAF's many Heritage Travel Programs, apply online for scholarships and cultural grants and view updated information about upcoming Foundation events, such as its 33rd Anniversary Awards Gala and Convention Weekend, October 17- 18, 2008.

New to the NIAF Web site is "Italian Culture," a section of the homepage that allows supporters to learn more about Italian American films, music, and some prominent celebrities of Italian ancestry.

The National Italian American Foundation (NIAF) is a non-profit organization based in Washington, D.C., dedicated to preserving the heritage of Italian Americans. Visit www.niaf.org.