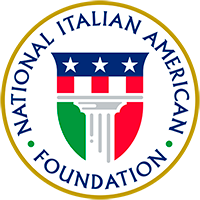 About

Join

Events

Programs

Partnerships

Culture

NIAF Launches Congressional Fellowship Program

FOR IMMEDIATE RELEASE

Contact: Elissa Ruffino, 202-939-3106, elissa@niaf.org

---

Online Application Deadline: May 2, 2016. Visit: www.niaf.org/fellowship

(Washington, D.C. — March 11, 2016) The National Italian American Foundation is proud to announce the launch of the NIAF Congressional Fellowship Program to encourage and support the future generation of Italian American leadership.

"This program is one of NIAF's signature programs that afford students and the next generation of Italian American leaders an incredible opportunity for a direct and hands-on experience in public service," said NIAF Chairman of the Government Relations and Public Policy Committee Mark Valente III.

Five university students or recent graduates, of Italian American heritage, will be selected to work in offices of members of the Italian American Congressional Delegation during the fall of 2016. Program topics include learning about the legislative process and exploring issues facing Congress today, as well as experiencing the day-to-day operations of a congressional office.

The offices of U.S. Representatives Suzanne Bonacci (Ore.); Lou Barletta (Pa.); Rosa DeLauro (Conn.); Virginia Foxx (N.C.); John Garamendi (Calif.); John Mica (Fla.); Jim Renacci (Ohio); and Pat Tiberi (Ohio), will accept NIAF Congressional Fellows.

The NIAF fellows will receive a stipend of $1,000 to help with travel and living expenses while in Washington, D.C. As part of the program, fellows will receive training at NIAF headquarters and will be invited to participate in Foundation events throughout the fall, including NIAF Frank J. Guarini Public Policy Forums and the upcoming 41st Anniversary Gala Weekend, October 14-16, 2016, in our nation's capital.

To learn more about the eligibility requirements of the program, visit: www.niaf.org/fellowship.

NIAF is nonpartisan and serves as an important voice for Italian Americans in Washington, D.C. The Foundation works closely with Congress, The White House, the Department of State, the U.S. Embassy in Rome, and the Italian Embassy in Washington to promote Italian American heritage and serve as a bipartisan educational foundation. As a unified voice on issues of importance to Italian Americans, the Foundation builds relationships with key decision makers on behalf of the Italian American community and serves as a resource and thought leader for politicians, policy makers and diplomats. Visit www.niaf.org.