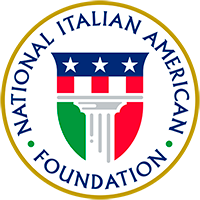 About

Join

Events

Programs

Partnerships

Culture

NIAF Hosts Women Leaders in Advanced Cancer Research Medical Conference During 41st Anniversary Gala Weekend

FOR IMMEDIATE RELEASE

Contact:
Alexandra Benedetto
National Italian American Foundation
202-939-3117
abenedetto@niaf.org

---

(Washington, D.C. – October 13, 2016) The Sbarro Health Research Organization (SHRO), in collaboration with Temple University's College of Science and Technology (CST), the National Italian American Foundation (NIAF), and the Giovan Giacomo Giordano Foundation will host the medical conference "Women Leaders in Advanced Cancer Research," on Saturday, October 15, 2016, at 9 a.m., in Lincoln Room 2, at the Marriott Wardman Park Hotel, in Washington, D.C.

The conference will feature an introduction by SHRO's President Antonio Giordano, M.D., Ph.D., who is also director of Temple's Sbarro Institute for Cancer Research and Molecular Medicine and Center for Biotechnology.  Temple and CST are leaders in biotech research and development, and recently launched masters programs in both bioinnovation and biotechnology.

Guest speakers include Maria Catherine Pietanza, M.D., Global Director of Scientific Affairs for Oncology Center Merck Research Laboratories; Francesca Pentimalli, Ph.D., Adjunct Faculty at Temple University; and Michele Masucci, Ph.D., Vice President for Research at Temple University.  Dr. Pietanza will address "Activating the Immune System Against Cancer: where are we?" Dr. Pentimalli will discuss "Cancer and the Environment: What did we learn from the Mesothelioma Case?" and Dr. Masucci will report on "Strategies for meeting the needs of the 21st Century STEM Workforce in Academia".  A special recognition will be given to Dr. Pentimalli for her work in the field of mesothelioma.

The conference will culminate in the presentation of the 2016 Giovan Giacomo Giordano NIAF Lifetime Achievement Award for Ethics and Creativity in Medical Research by Dolores Del Raso and Dr. Giacomina Massaro to Dr. Pietanza and Dr. Masucci.

The award was established six year ago in honor of Dr. Giordano's father, the late Professor Giovan Giacomo Giordano, renowned pathologist and former chair of the Department of Pathology at the National Cancer Institute of Naples and professor at the Second University of Naples, who dedicated more than sixty years of his life to the study of cancer and the role of environmental factors in the onset of this disease.  Professor Giovan Giacomo Giordano was also a major advocate against corruption in the Italian medical community and driving force for the establishment of medical ethical standards among his colleagues.

An exclusive preview of the Carlo Fumo-directed documentary "Land of Poison", on the ongoing environmental and health problems facing the Campania area of Italy, will also be shown.

The Sbarro Health Research Organization is a nonprofit charity committed to funding excellence in basic genetic research to cure and diagnose cancer, cardiovascular diseases, diabetes and other chronic illnesses and to foster the training of young doctors in a spirit of professionalism and humanism. To learn more visit, www.shro.org.

The National Italian American Foundation (NIAF) is a non-profit organization dedicated to preserving and protecting the Italian American heritage and culture. Based in Washington, D.C., it is the major advocate for nearly 25 million Italian Americans, the nation's fifth largest ethnic group. To learn more about the Foundation, visit www.niaf.org.