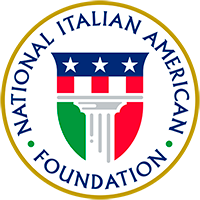 About

Join

Events

Programs

Culture

Support

Ferrero is a premier sponsor of NIAF. Learn More

NIAF Hosts Medical Conference of the Sbarro Health Research Organization

The Sbarro Health Research Organization, Inc. (SHRO), in collaboration with the National Italian American Foundation (NIAF), Temple University's College of Science and Technology and the Giovan Giacomo Giordano Foundation, will organize the medical conference "Bioinnovation: towards new treatment of disease in Biopharma and Academia" that will be held in the Jay Room of the Washington Hilton in Washington, DC on October 25 from 2 to 4 p.m. The conference will feature an Introduction on "Medical Research and Biotechnology" presented by SHRO's President, Antonio Giordano, MD, PhD, who is also Director of the Sbarro Institute for Cancer Research and Molecular Medicine and the Center for Biotechnology at Temple University in Philadelphia, PA.

The guest speakers will include Larry Agulnick and Mario Ammirati. Larry Agulnick will speak about "The Commercialization of Innovation-The Necessary Path by which People Benefit from Novel Science", while Dr. Ammirati will discuss "Impact of Neurosurgery on Quality of Life in the 21st Century."

This year, the Giovan Giacomo Giordano NIAF Lifetime Achievement Award for Ethics and Creativity in Medical Research is awarded to Dr Mario Ammirati, Department of Neurological Surgery – Wexner Medical Center, The Ohio State University, a renowned neurosurgeon and medical researcher. The award is an original design sculpted by the acclaimed Neapolitan artist, Lello Esposito.

The award was established five years ago in honor of Dr Antonio Giordano's father, the late Professor Giovan Giacomo Giordano, renowned pathologist and former Chair of the Department of Pathology, Second University of Naples, who dedicated over sixty years of his life to the study of cancer and the role of environmental factors in the onset of this disease.