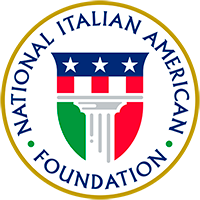 About

Join

Events

Programs

Culture

Support

NIAF Honors Italy's Region of Abruzzo at Annual Convention Weekend

FOR IMMEDIATE RELEASE

Contact:   Elissa Ruffino (NIAF) 202/939-3106 or elissa@niaf.org

---

NIAF HONORS ITALY'S REGION OF ABRUZZO AT ANNUAL CONVENTION WEEKEND

(WASHINGTON, D.C. – October 15, 2009) Dr. Giovanni Chiodi, president of the Region of Abruzzo in Italy, will be the keynote speaker at the National Italian American Foundation (NIAF) annual luncheon honoring the region and its people for their reconstruction efforts in the earthquake-ravaged region. The NIAF luncheon will be held on October 23 from noon to 2:00 p.m. at the Hilton Washington in the International Ballroom East.

Dr. Chiodi will be joined by Italian students Ilaria Salvati and Eugenio Tella from the University of L'Aquila. Salvati and Tella are continuing their academic studies at Sierra Nevada College in Nevada while L'Aquila's university is rebuilt. These two students, along with 30 others studying at other American universities nationwide, are recipients of NIAF's Abruzzo Adopt-A-Student Fund.

Last year during NIAF's annual luncheon, Louis Zamperini, a former Olympian and World War II prisoner of war, was honored. Notables who have been honored in recent years include Mrs. Laura Bush, former United States Secretary of Veterans Affairs Anthony Joseph Principi, President George H.W. Bush and Mrs. Barbara Bush.

During NIAF's convention weekend, the Foundation will host Piazza d'Italia, a two-day exhibition of Italy's Best, and a Celebrity Auction and Luncheon. Also part of the convention is a screening of the documentary "Pane Amaro: The Italian American Journey from Despised Immigrants to Honored Citizens" by a NIAF grant recipient and a free seminar and tasting focusing on the culture of Italian wine hosted by NIAF and the Italian Trade Commission. Tickets for the luncheon are $65 per person. Proceeds benefit NIAF educational programs. For tickets, contact Carlo Piccolo at 202/939-3105 or carlo@niaf.org.

The National Italian American Foundation (NIAF) is a non-profit organization based in Washington, D.C., dedicated to preserving the heritage of Italian Americans. Visit www.niaf.org.