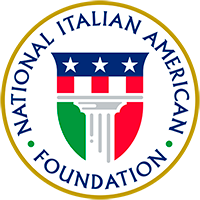 About

Join

Events

Programs

Culture

Support

NIAF Honors Former Olympian and World War Ii Pow at Annual Convention Luncheon

FOR IMMEDIATE RELEASE

Contact:   Elissa Ruffino (NIAF) 202/939-3106 or elissa@niaf.org

---

NIAF HONORS FORMER OLYMPIAN AND WORLD WAR II POW AT ANNUAL CONVENTION LUNCHEON

(WASHINGTON, D.C. – October 13, 2008) Louis Zamperini, a former Olympian and World War II prisoner of war, will be honored during the National Italian American Foundation's (NIAF) Annual Education Luncheon on October 17 from noon to 2:30 p.m. at the Washington Hilton & Towers, in the International Ballroom East.

Raised in Torrance, Calif., Zamperini was on the Torrance High School track team. He qualified for the 1936 Olympics in Berlin, Germany, and placed eighth in competition. In 1941, Zamperini enlisted in the United States Army Air Forces and was deployed to Hawaii as a B-24 bombardier. After flying a number of missions, his aircraft went down due to mechanical failure in May 1943. After 47 days at sea, Zamperini was rescued by the Japanese Navy and held in captivity through the end of the war.


Louis Zamperini, a former Olympian and World War II prisoner of war

Zamperini launched a new career as a Christian inspirational speaker. One of his favorite themes is "forgiveness," and he has visited many of the guards from his POW days to let them know that he has forgiven them. For his 81st birthday in January 1998, Zamperini ran a leg in the Olympic Torch relay for the Winter Olympics in Nagano, Japan. His autobiography, "Devil at My Heels," details Zamperini's life and experiences. A film based on his life story starring Nicolas Cage is under development.

Last year during the Foundation's Annual Luncheon, Mrs. Laura Bush received a NIAF Special Achievement Award in Literacy in recognition of her efforts to help America's youth. Notables who have previously been honored during the NIAF luncheon include Anthony Joseph Principi, former United States Secretary of Veterans Affairs, President George H.W. Bush and Mrs. Barbara Bush.

During NIAF's convention weekend, the Foundation will host Piazza d'Italia, a two-day exhibition of Italy's Best and a Celebrity Auction and Luncheon. NIAF also will host three conferences: "The Presidential Candidates' Perspectives on the Future of Healthcare in America," "Energy: America's Challenge of the 21st Century," and "From Dante to Benigni: Italian Language and Culture in American Schools."

Tickets for the luncheon are $65 per person. Proceeds benefit NIAF educational programs and Gardens of Hope, a NIAF co-sponsored community garden project benefiting the homeless and those in inner-city shelters. For tickets, contact Kelli DiPietro at 202/939-3118 or kelli@niaf.org or register online at www.niaf.org.

NIAF is a non-profit organization based in Washington, D.C., dedicated to preserving the heritage of Italian Americans. To learn about our programs/events, visit www.niaf.org.