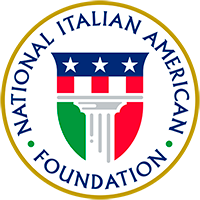 About

Join

Events

Programs

Partnerships

Culture

NIAF Elects New Board

FOR IMMEDIATE RELEASE

Contact:   Elissa Ruffino (NIAF) 202/939-3106 or elissa@niaf.org

---

NIAF ELECTS NEW BOARD

(WASHINGTON, DC – May 22, 2009) The National Italian American (NIAF) has elected a new Board of Directors for the 2009 – 2013 term.

Jerry Colangelo, chair of the USA Basketball Board of Directors who was instrumental in assembling the 2008 U.S. Men's Basketball Olympic team and chairman of the Phoenix Suns, is the Foundation's chairman. Colangelo is joined by four vice chairs: Paul J. Chiapparone, a former vice chairman of EDS; Hon. Louis J. Freeh, a former FBI director and senior managing partner of Freeh Group International; Patricia de Stacy Harrison, president and CEO of the Corporation of Public Broadcasting, and Vincent Viola, chairman and CEO of Virtu Financial LLC.

Joseph V. Del Raso, Esq., a partner at Pepper Hamilton LLP, was elected president. Salvatore M. Salibello, managing partner at Salibello & Broder LLP, and Hon. Marie L. Garibaldi, former justice of the New Jersey Supreme Court, are the Foundation's new executive vice presidents. Gabriel A. Battista, former executive chairman of Talk America, John F. Calvelli, executive vice president of public affairs at the Wildlife Conservation Society, and Arthur J. Furia, Esq., a shareholder at Gunster Attorneys at Law, were elected treasurer, secretary and general counsel, respectively.

Four new board appointments include Kenneth J. Aspromonte, a former Major League baseball player and field manager of the Cleveland Indians; Paolo Catalfamo, founder and chairman of Investar; Adam G. Ciongoli, group general counsel of the Willis Group Holdings Ltd.; and Eric Gioia, consultant to SRA Spectrum.

Current members re-elected to the board are Robert Cuillo, Jeffrey M. Capaccio, Esq., John De Pasquale and Joseph Moglia.

The nominating committee voted A. Kenneth Ciongoli to be named Chairman Emeritus and Salvatore J. Zizza to the status of Board Emeritus for their years of dedicated service to NIAF.

The NIAF Board of Directors includes some of the most prominent business leaders in the United States, including Rocco B. Commisso, chairman and CEO of Mediacom Communications Corporation; William C. Freda, vice chairman and U.S. managing partner of Deloitte LLP; Mario J. Gabelli of Gabelli Asset Management Inc.; Kenneth G. Langone, co-founder of Home Depot; and John F. Scarpa, co-founder of American Cellular Network Corporation.

Outgoing NIAF board members include: Stephen Aiello, Lawrence Auriana, Joseph R. Cerrell, Eva Franchi, Angelo Mozilo, Ciro C. Poppiti III Esq., Joseph J. Plumeri and James J. Schiro.

The National Italian American Foundation (NIAF) is a non-profit organization based in Washington, D.C., and dedicated to preserving the heritage of Italian Americans.