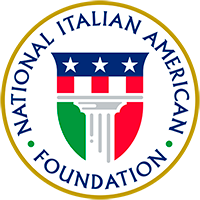 About

Join

Events

Programs

Culture

Support

Ferrero is a premier sponsor of NIAF. Learn More

NIAF Elects New Board Of Directors

FOR IMMEDIATE RELEASE

Contact:   Elissa Ruffino (NIAF) 202/939-3106 or elissa@niaf.org

---

(WASHINGTON, D.C. – March 15, 2013)The National Italian American Foundation (NIAF) has elected a new Board of Directors for the 2013-2017 term during a March 15, 2013, meeting at the Wigwam Golf Resort & Spa in Litchfield Park, Ariz.

Joseph V. Del Raso, a partner at Pepper Hamilton LLP in Philadelphia, Pa., and former NIAF president, executive vice president, general counsel and board member since 1989, is the Foundation's new chairman. He succeeds Jerry Colangelo, chairman of the USA Basketball Board of Directors and a partner of JDMD Investments LLC.

Del Raso is joined by four vice chairs: Gabriel A. Battista, former executive chairman of Talk America; Louis J. Freeh, former FBI director and chair of Pepper Hamilton LLP; Patricia de Stacy Harrison, president and CEO of the Corporation of Public Broadcasting; and Salvatore M. Salibello, assurance partner at BDO USA LLP.

The Foundation's Chief Operating Officer John M. Viola was elected president. Viola is the first president in NIAF's history who is not elected from the Board.

NIAF's new executive vice presidents are: Kenneth J. Aspromonte, a former Major League baseball player and field manager of the Cleveland Indians; John F. Calvelli, executive vice president of public affairs of the Wildlife Conservation Society; and Marie L. Garibaldi, a former justice of the New Jersey Supreme Court.

Capri S. Cafaro, Ohio state senator; Robert E. Carlucci, founder and owner of R & R Ventures; and Arthur J. Furia, a partner with Shutts & Bowen LLP, were elected secretary, treasurer, and general counsel, respectively.

Five new board appointments include Art Certosimo, senior executive vice president of BNY Mellon; Daniel DiLella, president and CEO of BPG Properties LTD; Joanne M. Minieri, deputy county executive and commissioner for Suffolk County Economic Development and Planning; Francesco Nicotra, former journalist for Il Messaggero, Rome's daily newspaper and publisher of "Italy, Italy Magazine"; and Louis E. Tosi, a partner with Shumaker, Loop & Kendrick LLP, in Toledo, Ohio.

Current members re-elected to serve as At-Large Executive Committee Members of the Board are Robert V. Allegrini, Jeffrey M. Capaccio, Joseph M. Della Ratta, Joseph Moglia and Vincent Viola. The Board voted Matthew J. DiDomenico Sr. to be named Board Member Emeritus for his years of dedicated service to NIAF.

The NIAF Board of Directors includes some of the most prominent business executives in the United States, including Maria Bartiromo, anchor of CNBC "Closing Bell with Maria Bartiromo"; Anita Bevacqua McBride, executive in residence at American University School of Public Affairs and former chief of staff to First Lady Laura Bush; Linda R. Carlozzi, a partner in the New York Office of Jackson Lewis LLP; Giuliana DePandi-Rancic, anchor and managing editor of E! News; Joseph M. DePinto, president and CEO of 7-Eleven Inc.; William C. Freda, vice chairman and senior partner of Deloitte LLP; Kenneth G. Langone, co-founder of Home Depot and president of Invemed Associates LLC; Gerard S. LaRocca, managing director and chief administrative officer of the Americas at Barclays Capital; Gen. Peter Pace, U.S. Marine Corps General (Ret.); and John F. Scarpa, co-founder of American Cellular Network Corporation.

The National Italian American Foundation (NIAF) is a non-profit organization based in Washington, D.C., and dedicated to preserving the heritage of Italian Americans.