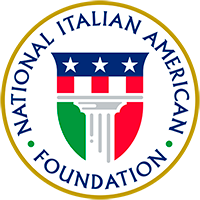 About

Join

Events

Programs

Culture

NIAF Council Reception with Lyric Soprano Anna Rita Tornello in Connecticut

FOR IMMEDIATE RELEASE

Contact: Elissa Ruffino (NIAF) 202/939-3106 or elissa@niaf.org

MEDIA ADVISORY

EVENT: NIAF COUNCIL RECEPTION WITH LYRIC SOPRANO ANNA RITA TORNELLO IN CONNECTICUT

SPONSOR: The National Italian American Foundation (NIAF)

WHEN: Tuesday, November 16, 2010
6 to 8 p.m.

WHERE: Carmen Anthony Steakhouse
660 State St.
New Haven, CT 06511

Italian lyric soloist Anna Rita Tornello will sing selected opera pieces during the National Italian American Foundation's (NIAF) Council reception in New Haven, CT. Tornello will be accompanied by pianist Robert Fertitta. The special wine and hors d'oeuvres reception will begin at 6 p.m. at Carmen Anthony Steakhouse in New Haven, Conn.

The evening hosts, Joseph Tramuta, Esq. and Timothy C. Moynahan, Esq. will be joined by NIAF Area Coordinators Francis M. Donnarumma, Esq, and Roy L. De Barbieri, Esq., De Barbieri will discuss the growth of the Foundation over the past 35 years. The reception serves as an opportunity for NIAF to highlight the initiatives of the Foundation and to broaden its membership base.

Tornello, a native of Rome, Italy currently resides in Connecticut and has performed as a soloist in opera companies throughout the United States and Italy. She has participated in competitions in La Spezia, Sarzana, Lerici, and Viareggio, Italy. She received the " Ragazza Eliseo" award in 1999 and a finalist in the "Voci di Donna" competition in Sarzana, Italy. Tornello is also a graduate of the "Liceo Linguistico," known today as the "International School of Languages", in Genoa, Italy.

Cost: $25 per person. To register, contact Pamela Hawkes at 203/263-6060. Proceeds will benefit the NIAF educational programs.

According to the U.S. Census Bureau, Connecticut has a population of 630,000 Italian Americans or 19 percent of the population.

Media contacts: Elissa Ruffino at 202/939-3106, elissa@niaf.org
Natasha Borato at 202/939-3116, natasha@niaf.org

The National Italian American Foundation (NIAF) is a non-profit organization dedicated to preserving and promoting the heritage and culture of Americans of Italian descent.