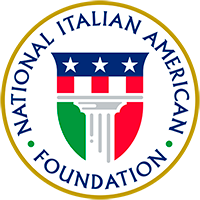 About

Join

Events

Programs

Partnerships

Culture

NIAF Congratulates Dr. John P. Rosa on His Contributions to The White House Opioid Summit

FOR IMMEDIATE RELEASE

CONTACT:
Danielle DeSimone
National Italian American Foundation
202-939-3122
ddesimone@niaf.org

---

(Washington, D.C. – March 14, 2018) The National Italian American Foundation (NIAF) congratulates John P. Rosa, NIAF Board of Directors member and leader in the medical community, on his recent contributions to the White House Opioid Summit on March 1, 2018.

"NIAF is very proud of Dr. John Rosa's commitment helping to address the Opioid crisis as a key participant of the White House Opioid Summit," said NIAF Co-chair Patricia De Stacy Harrison.

"Dr. John Rosa has played an active role in addressing the opioid epidemic in this country," said NIAF Co-chair Gabriel A. Battista. "The National Italian American Foundation is proud of our fellow board member and in his participation in the White House Opioid Summit."

The White House Opioid Crisis Summit gathered White House cabinet members, victims of opioid addiction, medical professionals, and officials from the departments of Health and Human Services, Veterans Affairs, Housing and Urban Development, State, Justice and Homeland Security. Organized by the Trump administration,  the summit discussed prescription painkiller and heroin abuse and highlighted the administration's efforts to combat the drug crisis in the United States. The administration invited victims and their families, as well as medical experts in different fields, to participate in  the discussion and pose questions to the panel.

"I currently own and manage 14 Integrative Medicine clinics that concentrate on pain management. As an expert in this field, I have dedicated the better of 25 years helping people avoid the need for pain medication," said Rosa. "It makes me happy, relieved and proud that the medical community has finally recognized that Integrative Medicine such as Chiropractic, Acupuncture, Yoga Therapy, Medical Massage and Physical Therapy play a needed role in the treatment of pain. With 80 percent of heroin users tracing back their addiction to a prescription opioid, this will have a major impact on prevention, moving forward."

According to the Centers for Disease Control and Prevention, opioids caused more than  42,000 deaths  in 2016, the highest of any year on record. The Trump administration has targeted drug addiction and the opioid crisis as one of its primary issues, declaring it a public health emergency.

"It was an honor to be asked by the administration to represent the Integrative Medicine field during the White House Opioid Summit," said Rosa. "I was able to give my personal experience, followed by a question that I think will play an integral role in the prevention of our current epidemic. I look forward to my continued role in helping the administration in any way they see fit."

To watch a video of Rosa speaking at the White House Opioid Summit, please visit https://www.c-span.org/video/?c4716885/dr-john-rosa.

Rosa is a renowned and successful chiropractor and medical expert in the Washington, D.C., and Maryland area. He earned degrees from Rutgers University and the New York Chiropractic College, where he graduated with honors and was the recipient of five distinguished service and clinical awards. His expertise in the field of chiropractic medicine has led him to serve as a chiropractic consultant to USA Basketball men's and women's Olympic teams.

Rosa has served for 15 years as a board member of the New York Chiropractic College, including a three-year term as chairman of the board of directors. He has also assisted in the consulting, start up, and operating of Integrative Medicine models in professional sports, hospitals, cancer centers and urgent care facilities throughout the nation. He has been honored as an appointed Fellow of the American Chiropractic Colleges (FACC) and Fellow of the International Chiropractic Colleges (FICC). Rosa currently serves on the Board of Directors of the National Italian American Foundation (NIAF), as well as serving on the board of the Maryland University of Integrative Health.

---

The National Italian American Foundation (NIAF) is a non-profit, non-partisan organization dedicated to preserving, promoting and protecting the Italian American heritage and culture. To learn more about the Foundation and become a member, please visit www.niaf.org.