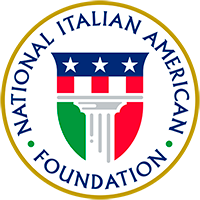 About

Join

Events

Programs

Culture

Support

Ferrero is a premier sponsor of NIAF. Learn More

NIAF Congratulates Anthony Scaramucci on His Appointment as White House Communications Director

FOR IMMEDIATE RELEASE  

CONTACT:
Danielle DeSimone
National Italian American Foundation
202-939-3122
ddesimone@niaf.org

---

(Washington, D.C. – July 21, 2017) The National Italian American Foundation (NIAF) congratulates Anthony Scaramucci on his appointment to be the White House communications director.

"Anthony Scaramucci has been an incredible supporter of our Foundation and the Italian American community, and we are proud of his accomplishments across so many different fields," said John M. Viola, NIAF president and COO. "We look forward to welcoming him to Washington, D.C., very soon; I know he will continue to make our community proud."

"Anthony Scaramucci is a dynamic speaker and communicator," said Patricia De Stacy Harrison, NIAF chair. "He will bring these talents, as well as his understanding of issues, to this position."

Scaramucci is an accomplished entrepreneur, financier and political figure. Originally from Long Island, N.Y., Scaramucci earned his Bachelor's degree from Tufts University, and his J.D. from Harvard Law School. He has extensive financial experience working at Goldman Sachs in Investment Banking, Equities, and Private Wealth Management divisions, and has founded his own companies, Oscar Capital Management and Skybridge Capital, an investment firm.

Scaramucci has also been a regular contributor on cable news and is the author of three books. He is a member of the World Economic Forum, and has served as vice chair of the Kennedy Center Corporate Fund Board, and a trustee of the United States Olympic and Paralympic Foundation. His previous experience includes serving on the New York City Financial Services Advisory Committee, and on the Executive Committee of the Presidential Transition for President Donald J. Trump.

"We are extremely happy that Anthony is part of the NIAF family, and we are so proud of his achievements," said Gabriel A. Battista, NIAF chair.

The grandson of Italian immigrants and a prominent figure in the Italian American community, Scaramucci was recently honored at NIAF's 2017 New York Gala with the Special Achievement Award in Business & Financial Services. "It has been the luckiest thing in my life to be born Italian, to grow up Italian, to have Italian grandparents, to eat Italian food and [share in] the pride we all have," stated Scaramucci at the March 22, 2017, event.

---

The National Italian American Foundation (NIAF) is a non-profit, non-partisan organization dedicated to preserving, promoting and protecting the Italian American heritage and culture. To learn more about the Foundation and become a member, please visit www.niaf.org.